360 ° TRAVEL INTO THE ABYSS
AQUAE: An immersive journey into the abyss
Cliente:

EXPO Venice

Evento:

Aquae Pavillion - Expo 2015

Tecnologia:

360° Immersive Video Mapping, Video Production & 3D animation

Location:

Aquae Pavillion – Venice
Together with Expo 2015, for six months Italy will be the heart of the world thanks to Aquae Venezia 2015 the biggest trade show dedicated to water themes. Aquae Venezia 2015 is the only collateral trade show of Milan Expo, and our team is right under their spotlights!
We worked hard under the creative direction of Davide Rampello to create a 360° immersive projection in which the objective was to simulate a slow descent into the abyss. The main attraction of the exposition was our installation, located in the very core of the pavilion inside a futuristic dodecahedral structure. It came alive every fifteen minutes with an amazing and unique show dedicated to the open sea and its depths.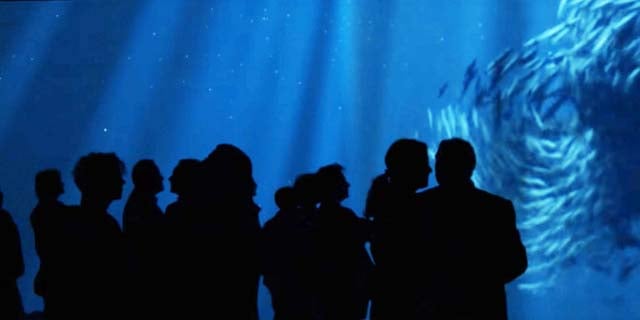 Our greatest challenge was to design a 3D descent into the abyss, allowing the spectators to experience and explore this unknown world. Each animation was the result of a precise and global study on the fauna and flora of the abyss, realized in collaboration with experts and oceanographers. Thanks to the combination of science and entertainment, which characterized our 360° installation, the spectator experiences a unique and astonishing emotional experience.
You can visit the Descent into the Abyss, official Expo 2015 collateral event until October 31, 2015, at the Aquae Pavilion in Marghera (Venice).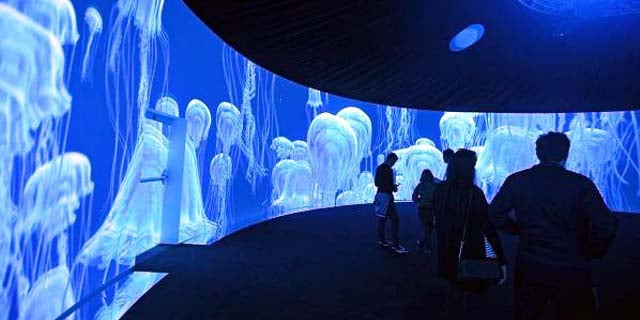 If you're planning a visit to Venice, the most romantic place on earth, stop by and enjoy the show!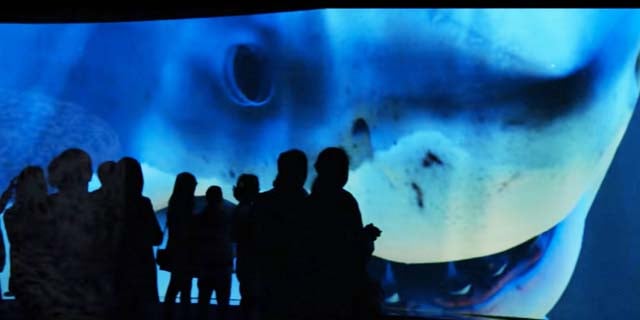 Padiglione Aquae
3 Maggio – 31 Ottobre 2015
Marghera – Venezia