Arval Italia – Interactive Experience
Be part of the installation
Cliente:

Arval Italia / Grottini

Evento:

Autopromotec 2022

Tecnologia:

Mapping - Interaction - Lighting - Screens Compositions

Location:

Bologna Fiere
During Autopromotec 2022 we developed, together with Arval Italia and Gruppo Grottini, an interactive digital installation aimed at representing the strength of the Arval group's impressive network.
A complex installation, composed of different immersive techniques, technologies and resolutions beyond 4k, which contains an interactive core through which customers can delve into the pillars that make up the group's international structure.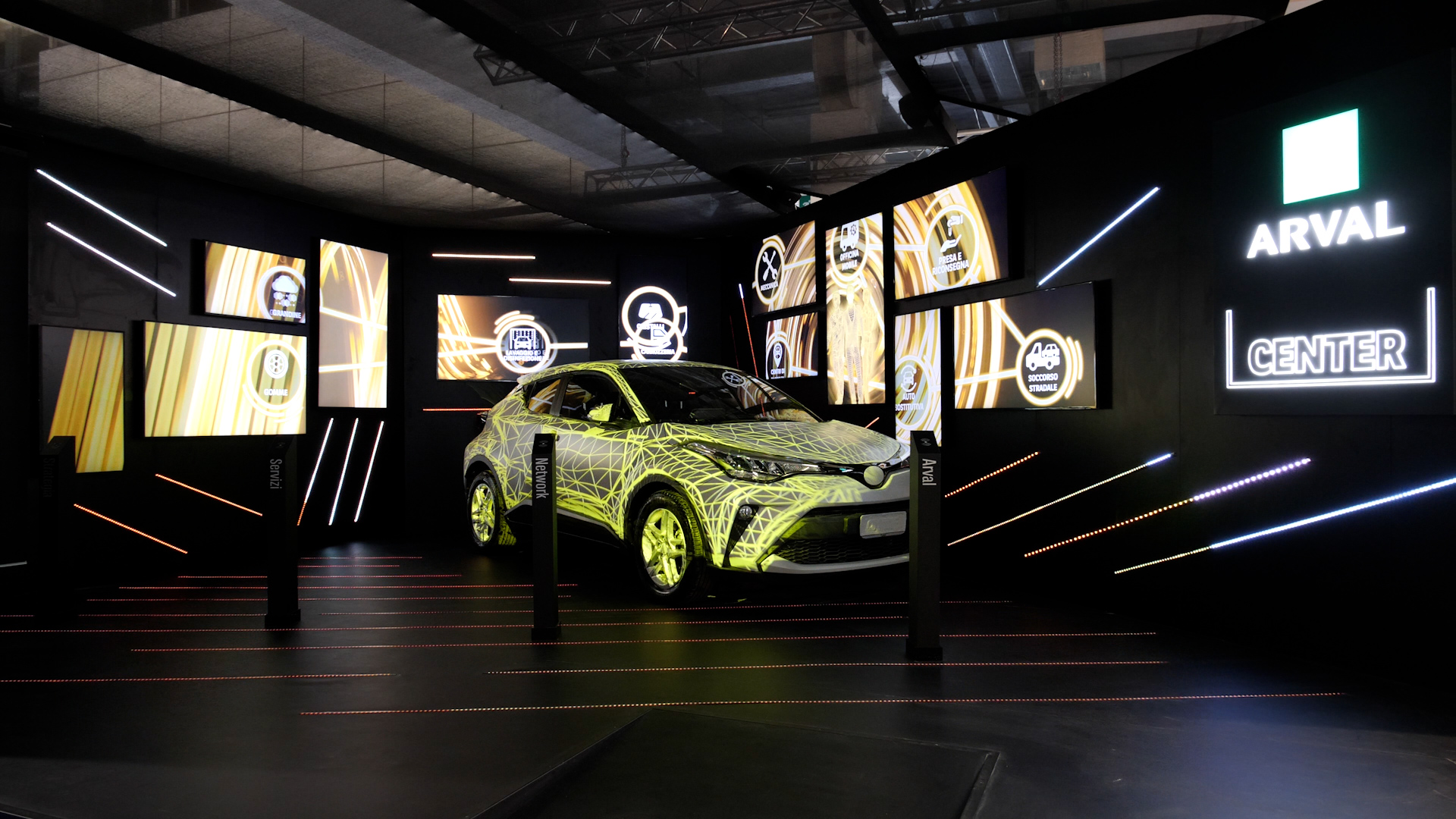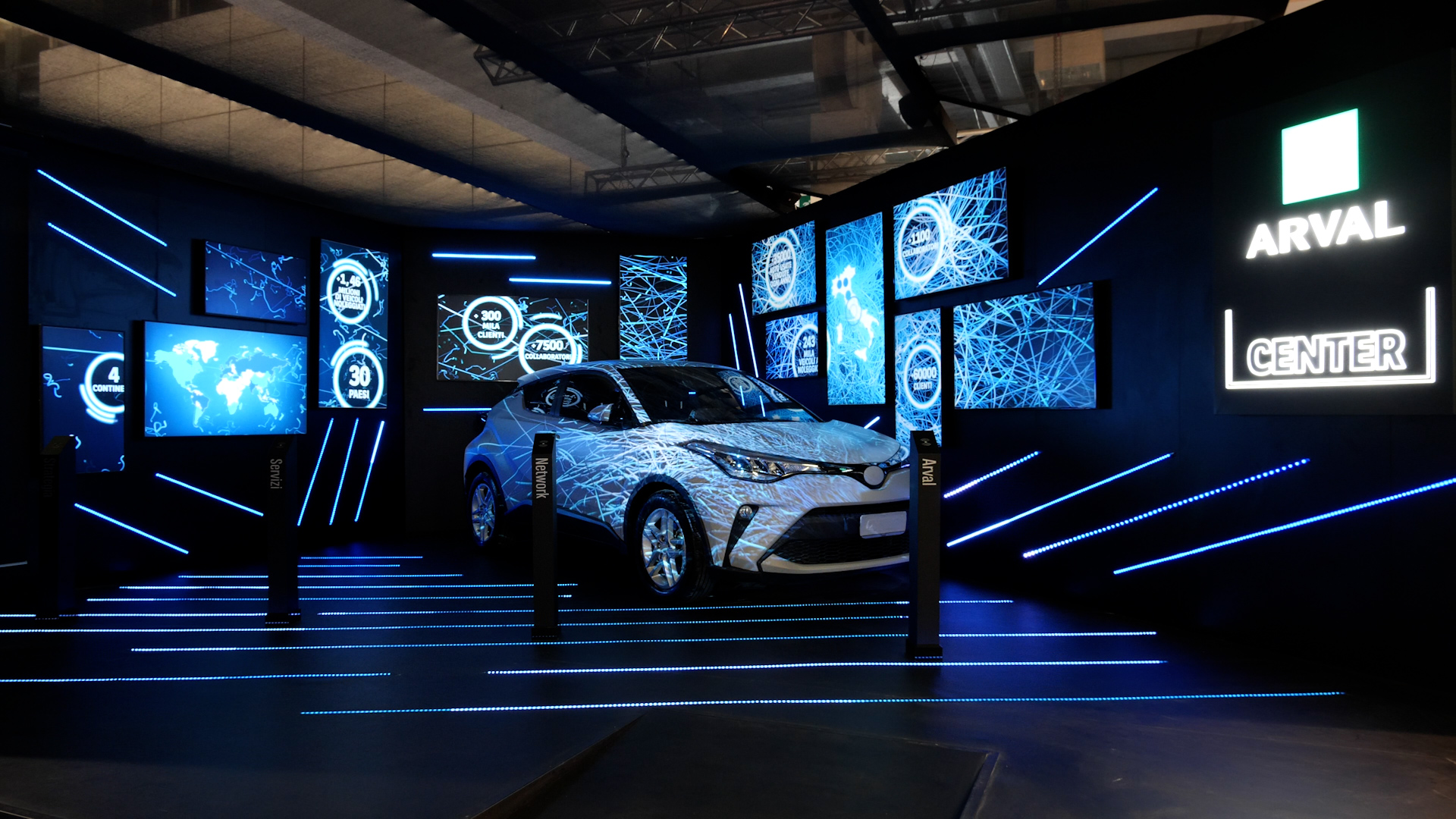 Interactivity plays a key role in the project's concept, as the immersive nature of the installation allows the visitor to become part of it, themselves becoming the key to the deepening of each pillar related to the brand's values.
Each lesson is thus highly memorable, emotionally and physically engaging.
This was a new challenge for Arval, which wanted to take its communication strategy approach to a new level, focusing on the emotional interaction of its guests who shape the installation through their physical interactions, becoming its protagonists.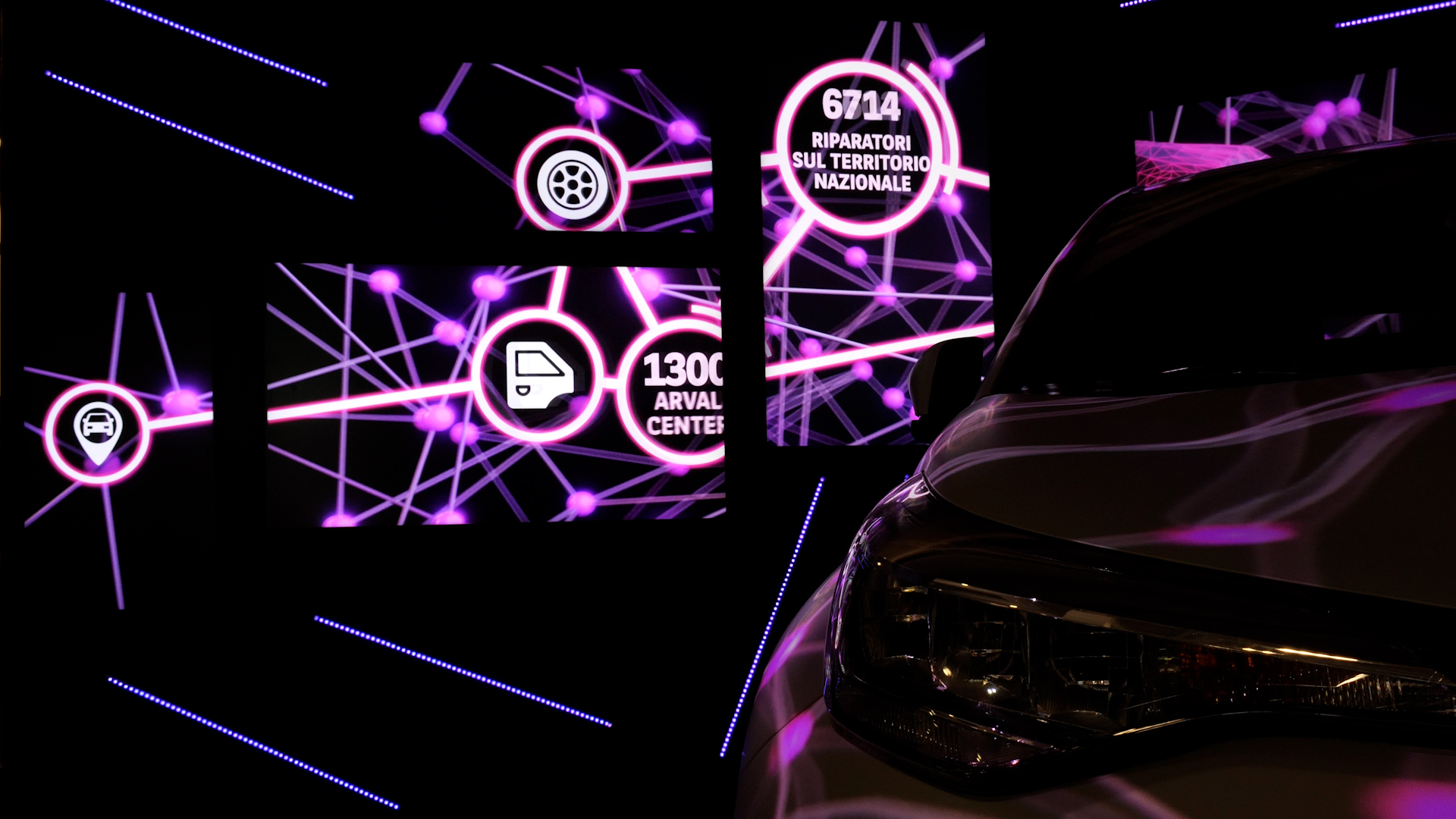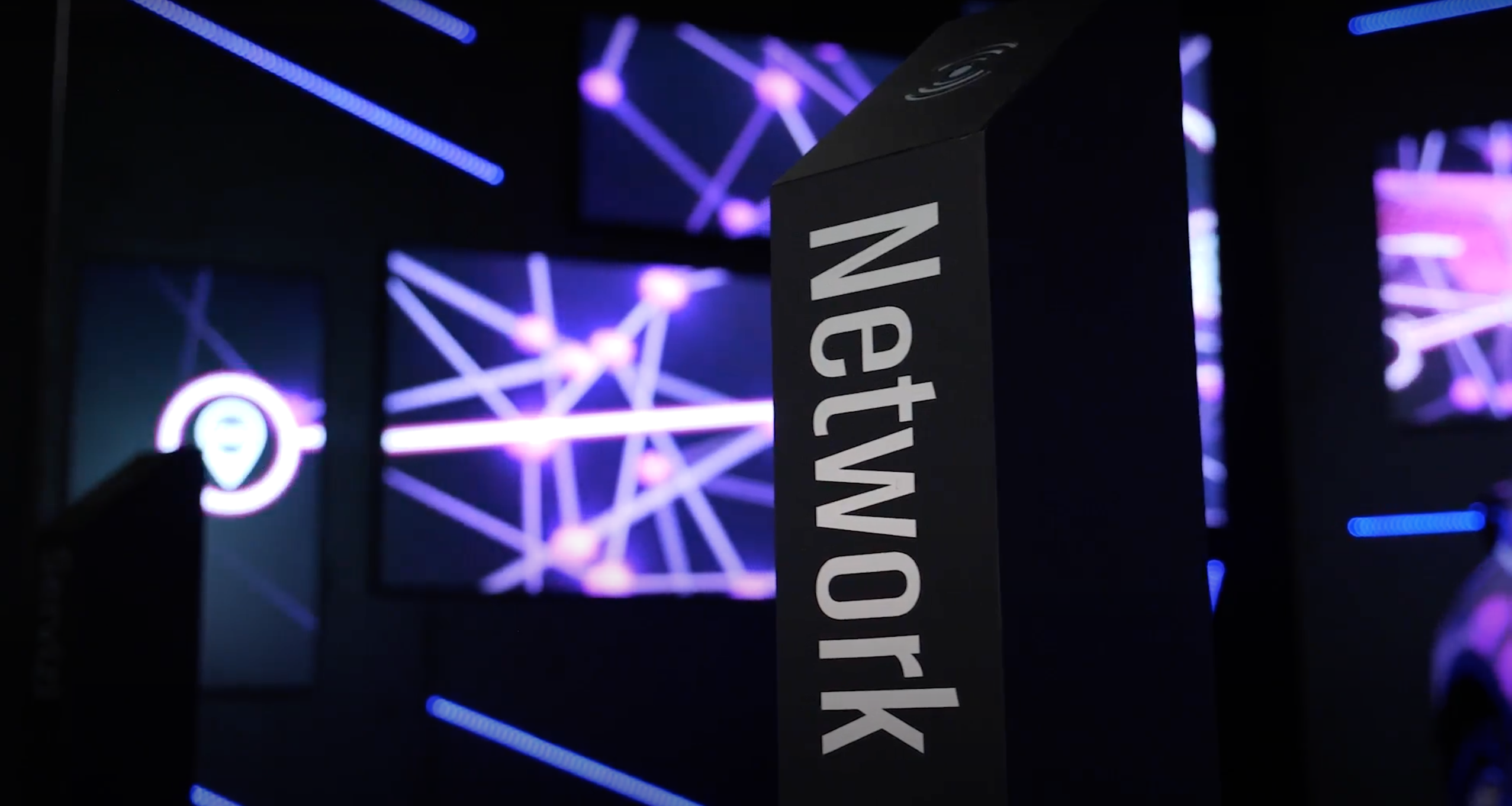 Check our other project for Autopromotec 2022: Futurmotive Immersive Experience