GET IN SYNC WATER: ART AND AWARENESS
AT WSM A DRAWLIGHT EXPERIENCE THAT WILL EXCITE YOU AND MAKE YOU THINK
Cliente:

White Street Market

Evento:

White Street Market 2019

Location:

Superstudio - Milano
Milano Fashion Week Uomo is back and, from June 15 to 17, in the heart of the Tortona Fashion District, WSM will open. It is an exciting marketplace where, between happenings and events, more than 15,000 appearances are planned.
In its process of pointing the future of the fashion system towards innovative scenarios that contain new lifestyles and consumption, WSM has chosen DrawLight as a partner with its capabilities of creating an immersive experience that can create strong emotions and generate awareness towards green issues.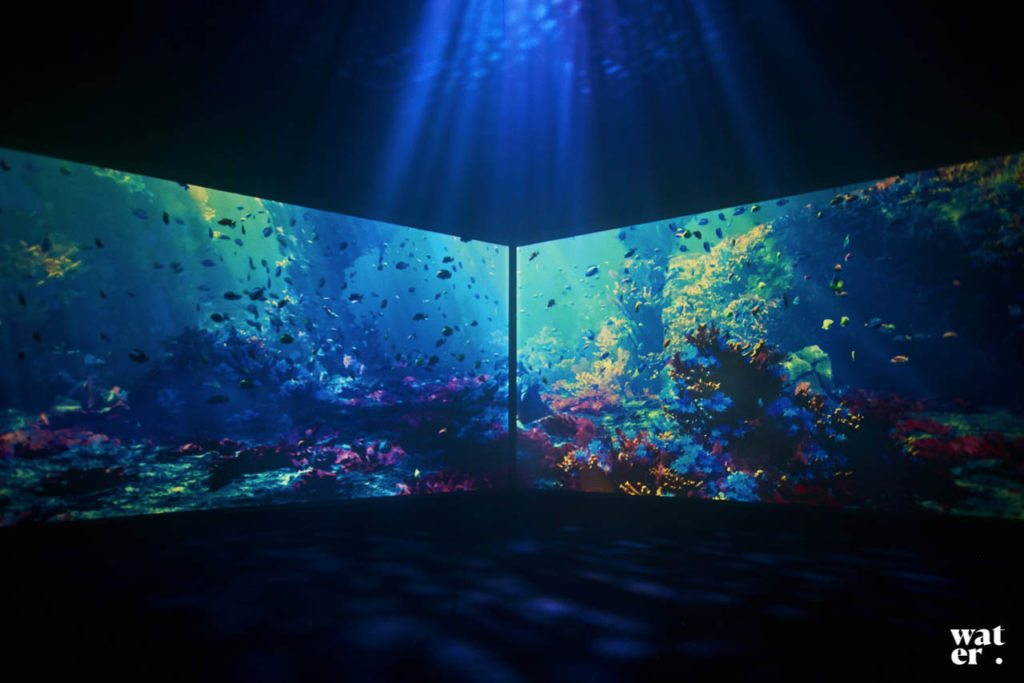 The focus this time is water. Synchronizing with the sea and the oceans so that we can quickly become aware of the importance of the habitat which we live in thanks to a fashion system that is increasingly sensitive to these dynamics.
"We have joined companies that use the circular economy, textile producers and brands that operate in accordance with water resources through new processes or, in some cases, reusing waste caught and brought in from seabeds. There are some examples of virtuous fashion, including a denim manufacturer that has reduced H2O consumption by 90%. The sea has become a source of development of new fibers, sustainable experiences and immersive spaces that know how to create strong emotions to visitors", explains the Artistic Director of GIVE A FOK-us, Matteo Ward.
The artistic installation immerges the audience in the depths of the sea in order to stimulate awareness on a topic that can no longer be ignored and launches a call to action for all of us to become agents of change.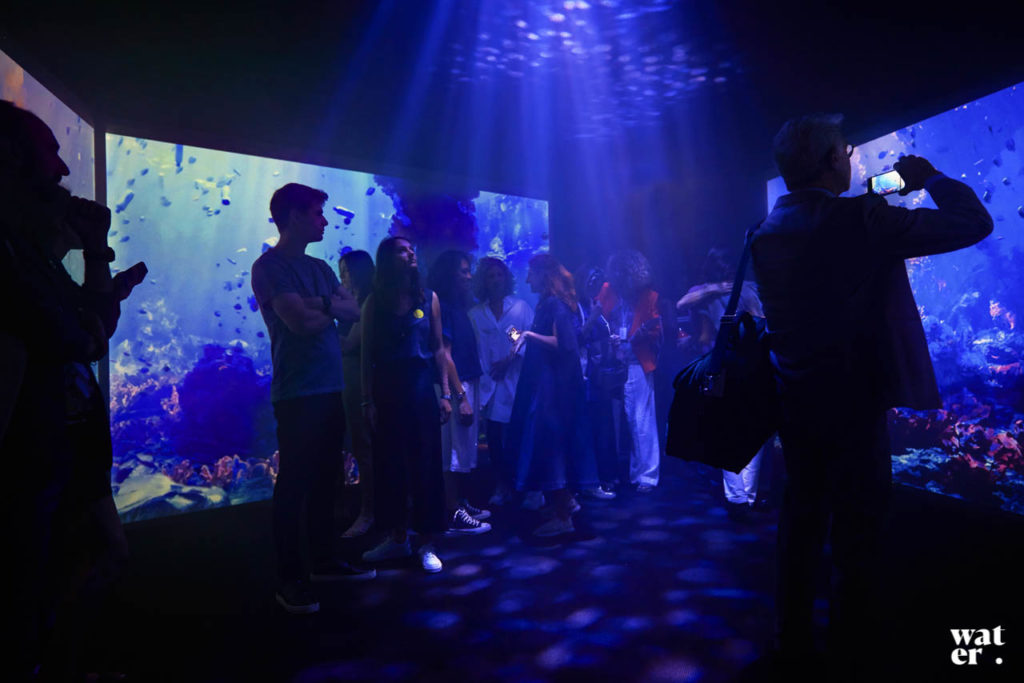 "Through images, lights, reflections, and sounds, Get in Sync Water wants to enter into the depths of people and excite them, transporting them to the heart of the Ocean where drama is played out in order to rewrite common belief, wonderful and uncontaminated thus far", explains Elisa Basso, Creative Director of DrawLight.
"Immerse" is the mantra of DrawLight and one of the most innovative and effective shopping experience trends. Sensory branding and storytelling that blend together to generate emotions by enveloping and involving each individual on a journey of awareness and realization that leads to intrinsic motivation. Art, technology, creativity, neuroscience to stimulate greater self-awareness.