Lavazza Espressoland – Game Experience
Enter Espressoland and learn the rules to the Perfect Italian Espresso
Cliente:

Lavazza & Louder Italia

Evento:

Nitto ATP Final 2023

Tecnologia:

Web Game

Location:

Pala Alpitour - Torino
We all know that through playing we learn much faster and with more motivation!
That's why, in collaboration with the Louder Italy team, we developed our first gaming experience for Lavazza Espressoland during the 2022 ATP Finals.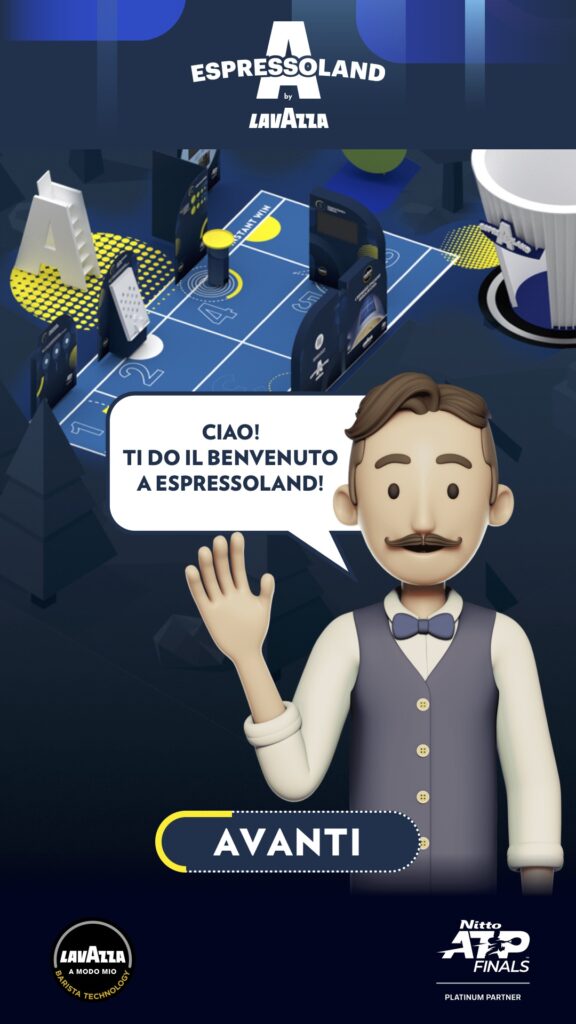 A game path with prizes based on the Perfect Espresso rules that saw thousands of tennis fans and CoffeLovers participants compete against each other! Thanks to Espressoland, not only does Lavazza enter the world of the Metaverse, but above all it proposes a value experience at a new level of engagement while conveying the values behind an Italian product envied worldwide.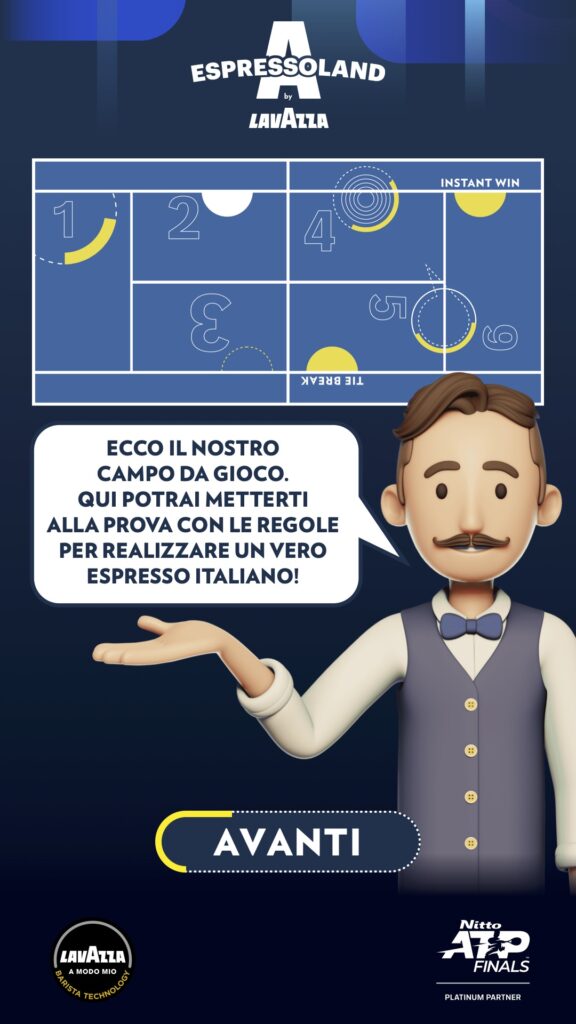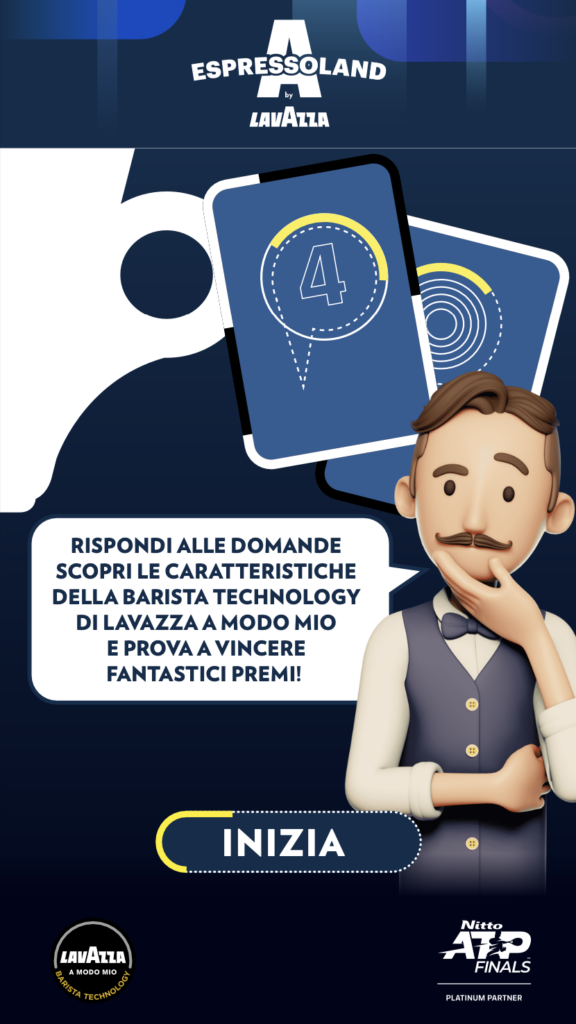 See also our Infinity Room Experience for Lavazza ATP 2022
See also our infinity Mirror Experience for Lavazza ATP 2021
Check out Espressoland
Special thanks to all the crew!
Alberto Gentilin (project leader)
Davide Briganti (accountant)
Amir Baldisserra (app development)