Opera Building – Prospective Cube
Power of Prospective Storytellig
Cliente:

Magnetti Building / Multi Consulting

Evento:

Fuorisalone 2022

Tecnologia:

Ledwall - Prospective Illusions

Location:

Superstudio Più - Via Tortona 27, Milano
For Magnetti Building – a historic Bergamo-based company that recently became part of the Grigolin Group – we conceived a cutting-edge installation to narrate one of its most significant projects: the restoration work on the facades of the Donizetti Theater in Bergamo.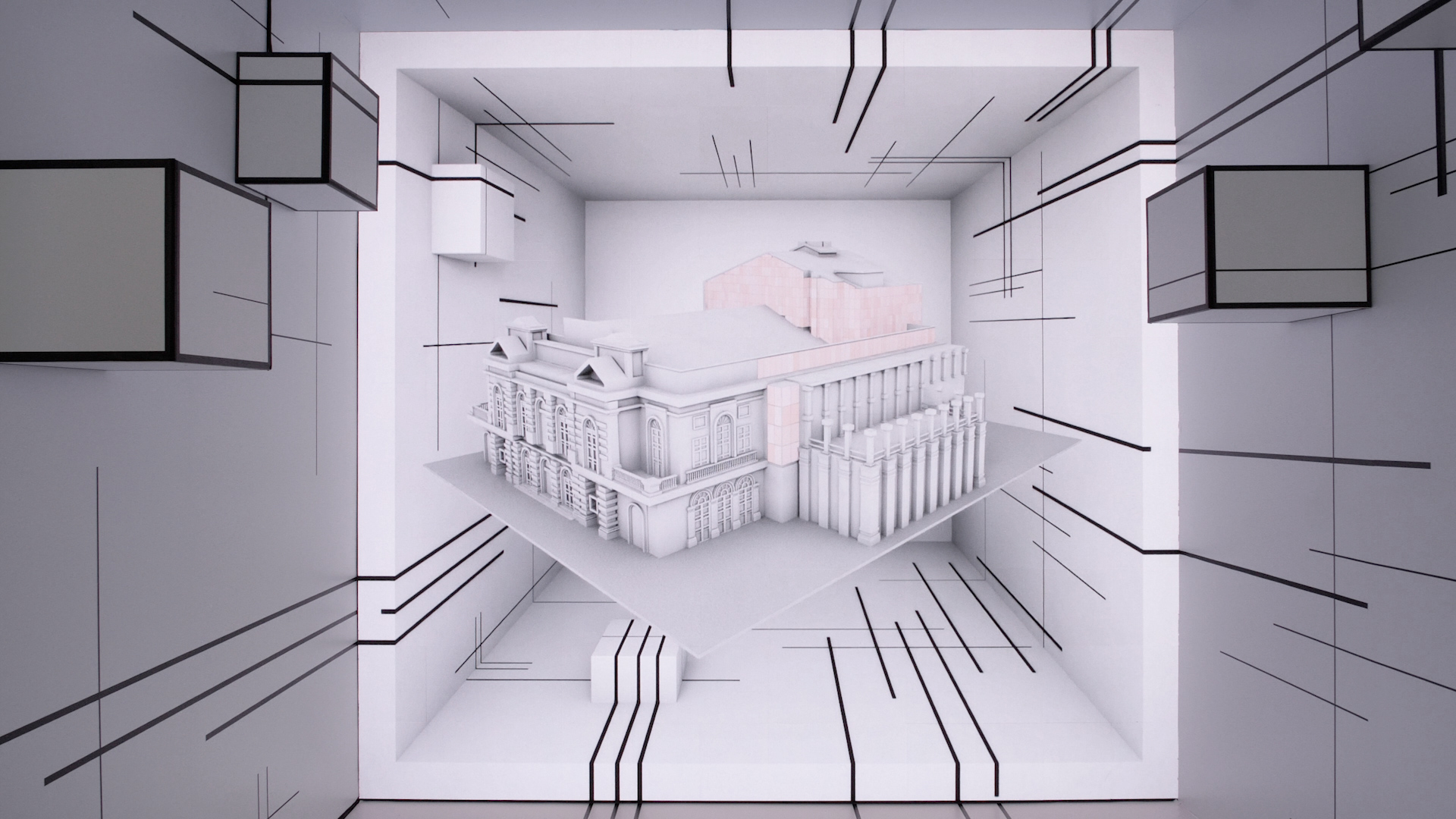 "It all starts with an idea and a white space, a first stroke and then a thousand intersections, infinite colors. When you change your point of view, the project takes shape and the world takes on depth".
Through a state-of-the-art immersive installation, Magnetti Building wants to offer a totalizing experience, with the work taking shape and materiality in the space and, at the same time, the material overcoming its own sense and contributing meaning.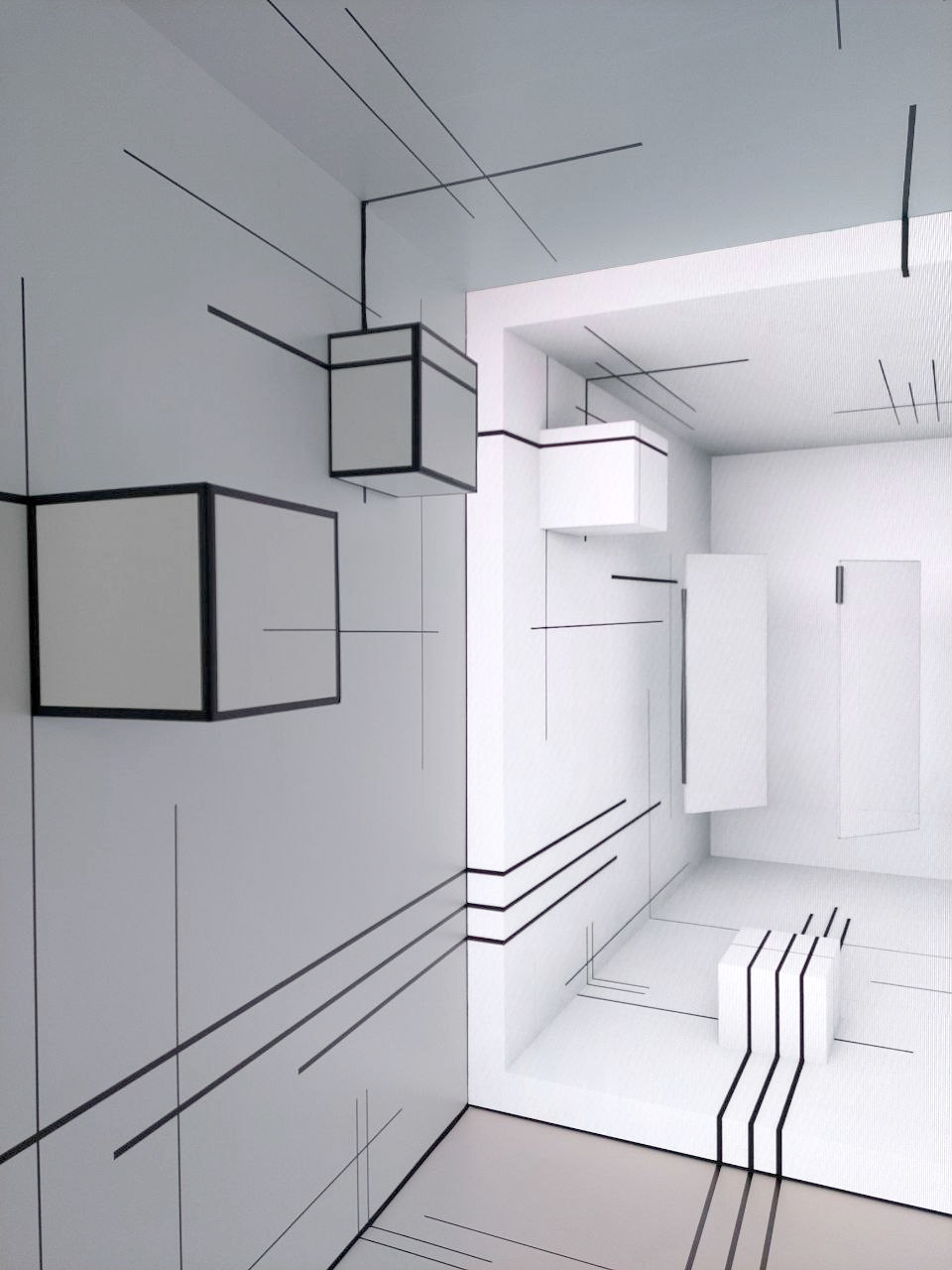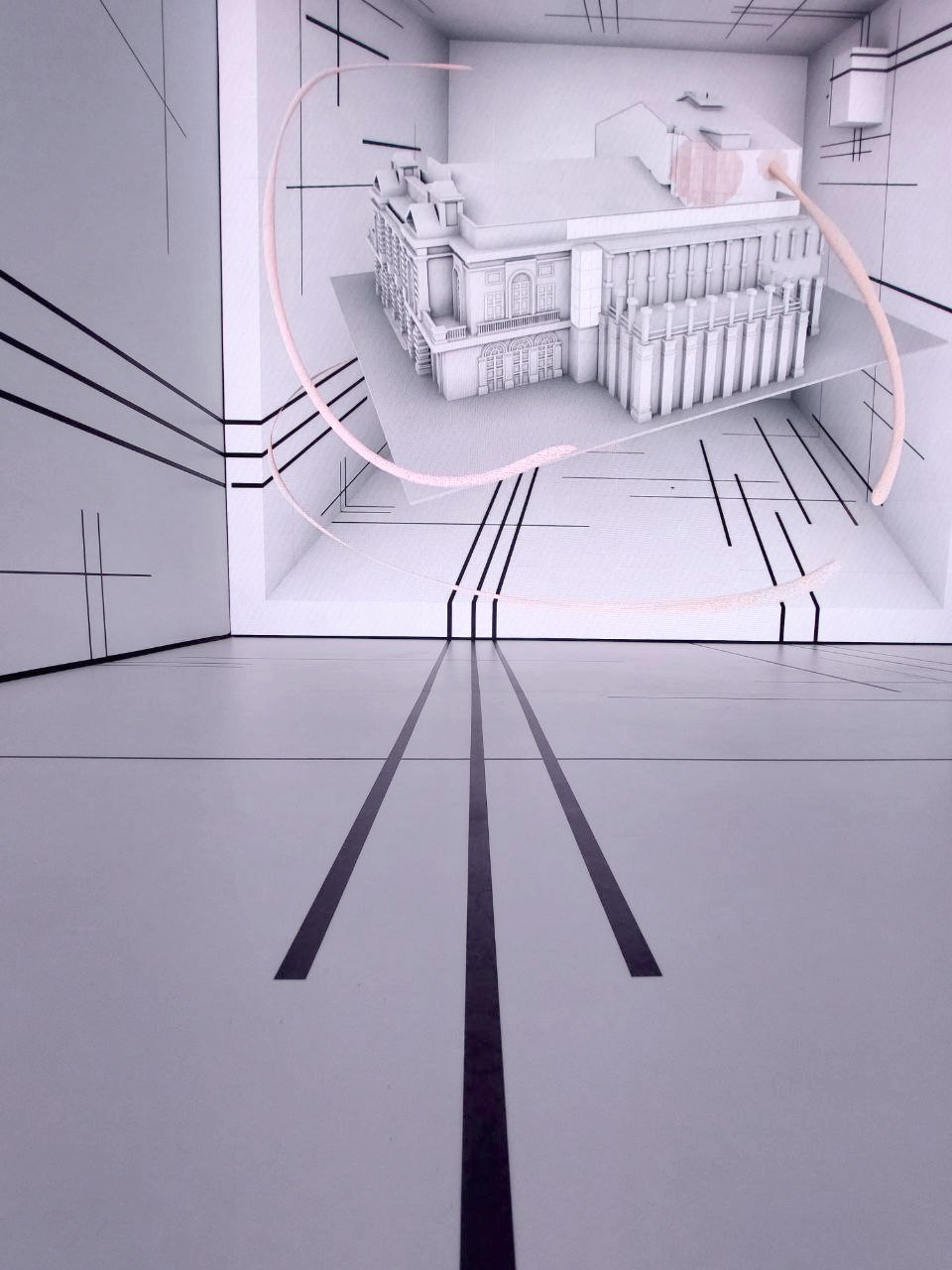 Our goal is to convey design by representing a design space and positioning the viewer inside it.
The installation takes on representative value: the white walls are the blank canvas upon which the lines are drawn and from which the first volumes that shape the project emerge.
The "real" blurs with the digital, creating a perspective space when the lines enter the back led wall, where the development of the project is shown. This is accompanied by the unprecedented musical component, which emphasizes the pathos by giving rhythm to the composition.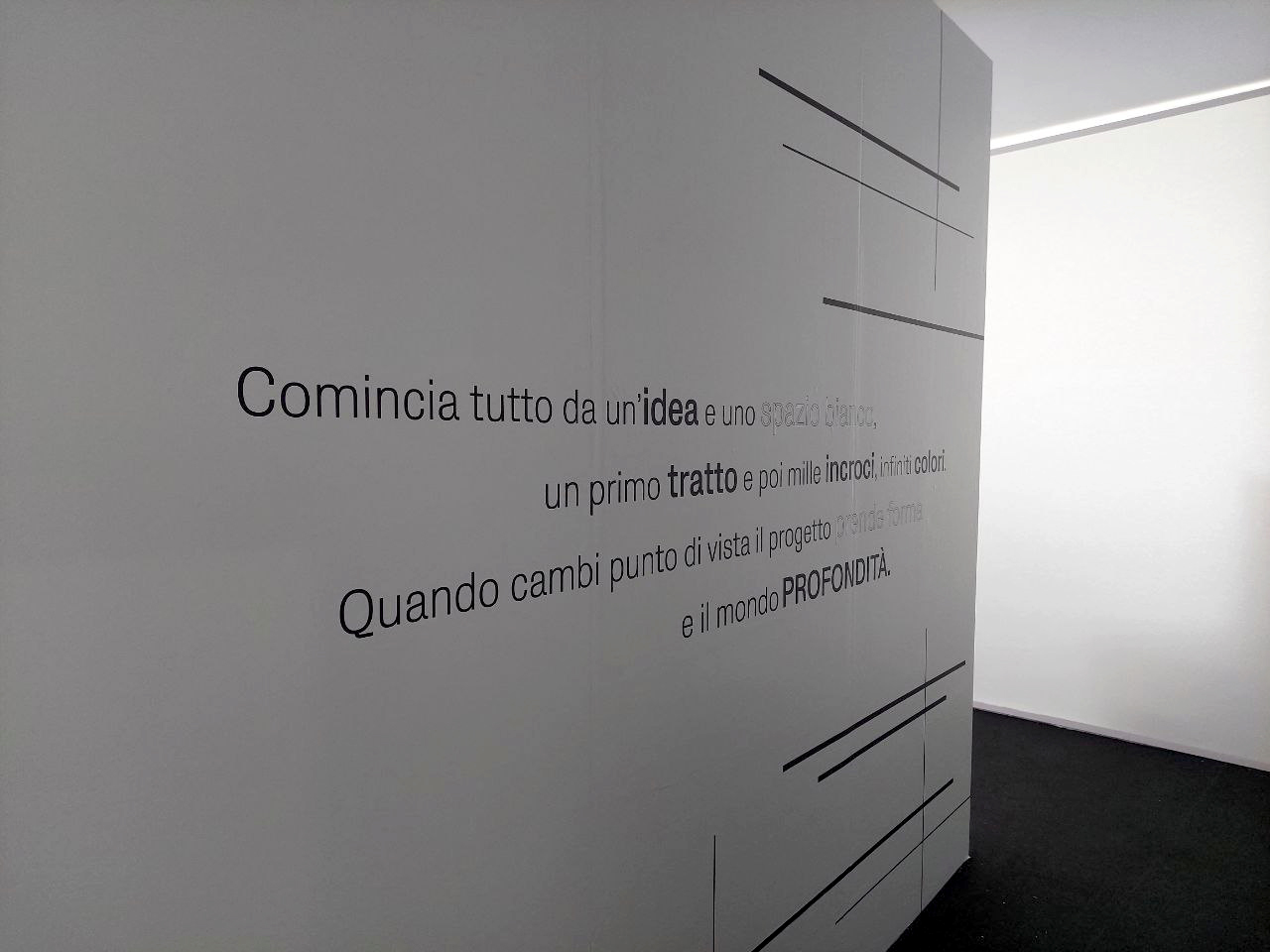 Take a look to our other project at Fuorisalone 2022: Orografie Ambienti Anfibi