MASSIMILIANO AND MANET – MULTIMEDIA EXHIBITION
An immersive journey that stages the impossible encounter between Emperor Maximilian and the famous painter Eduard Manet
Cliente:

Civita Tre Venezie - Miramare Castle - Villaggio Globale International

Evento:

Massimiliano and Manet. A multimedia encounter

Tecnologia:

Immersive Exhibition

Location:

Miramare Castle - Trieste
150 years after his death Maximilian I of Mexico come back to life in the multimedia exhibition: "Massimiliano and Manet: a multimedia encounter".
Staged in the spaces of the Scuderie del Castello di Miramare, the exhibition recreates the impossible encounter between the Emperor of Mexico and the extraordinary French painter Eduard Manet.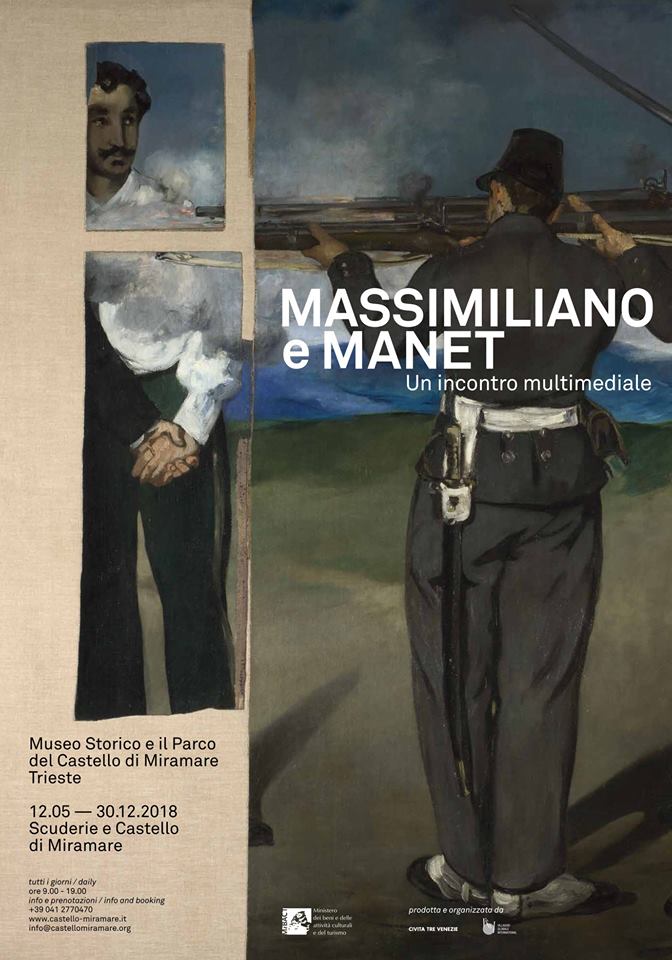 The innovative exhibition was curated by the director of the Castle Museum of Miramare, Andreina Contessa together with Rossella Fabiani and Silvia Pinna.
Produced by Civita Tre Venezie and Villaggio Globale International, the exhibition offers an immersive journey of sounds, projections, and works of art.
DrawLight and Senso have contributed to the creative level (with the creation of dynamic audiovisual content), on the technical and staging level (curating the design and staging of the installations) to the common goal of combining art, history, and emotion in a unique artistic journey.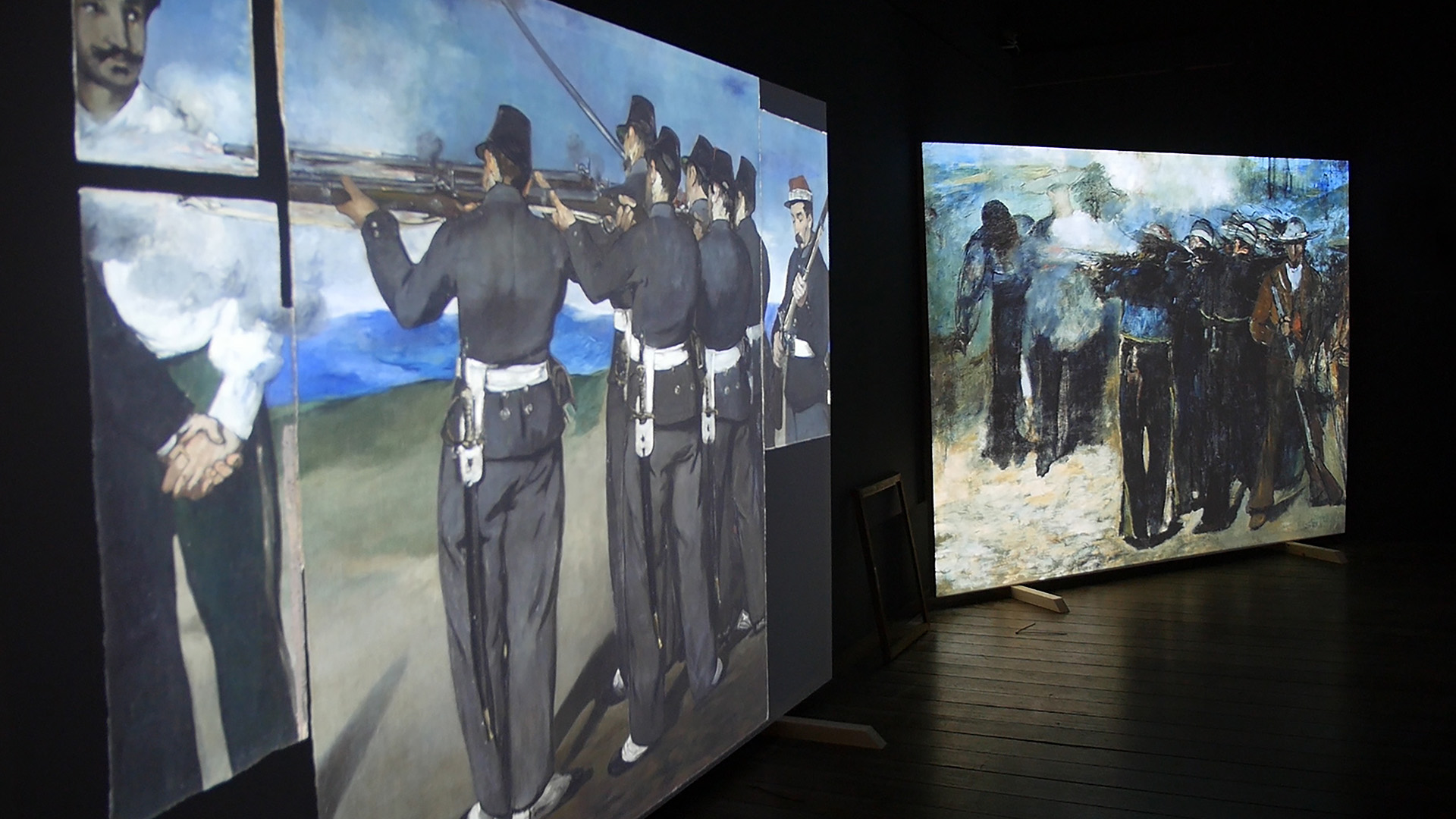 Historical documents, photographs of that era and articles from newspapers blend together with the art of the great Eduard Manet and his "artist's thoughts" in a fascinating and exciting immersive storytelling.
An innovative method of narrating that aims to immerse the viewer in the history of the young Emperor of Mexico. From the very first hall, Maximilian's studio, the visitor will be transported in the life of Maximilian that he himself describes.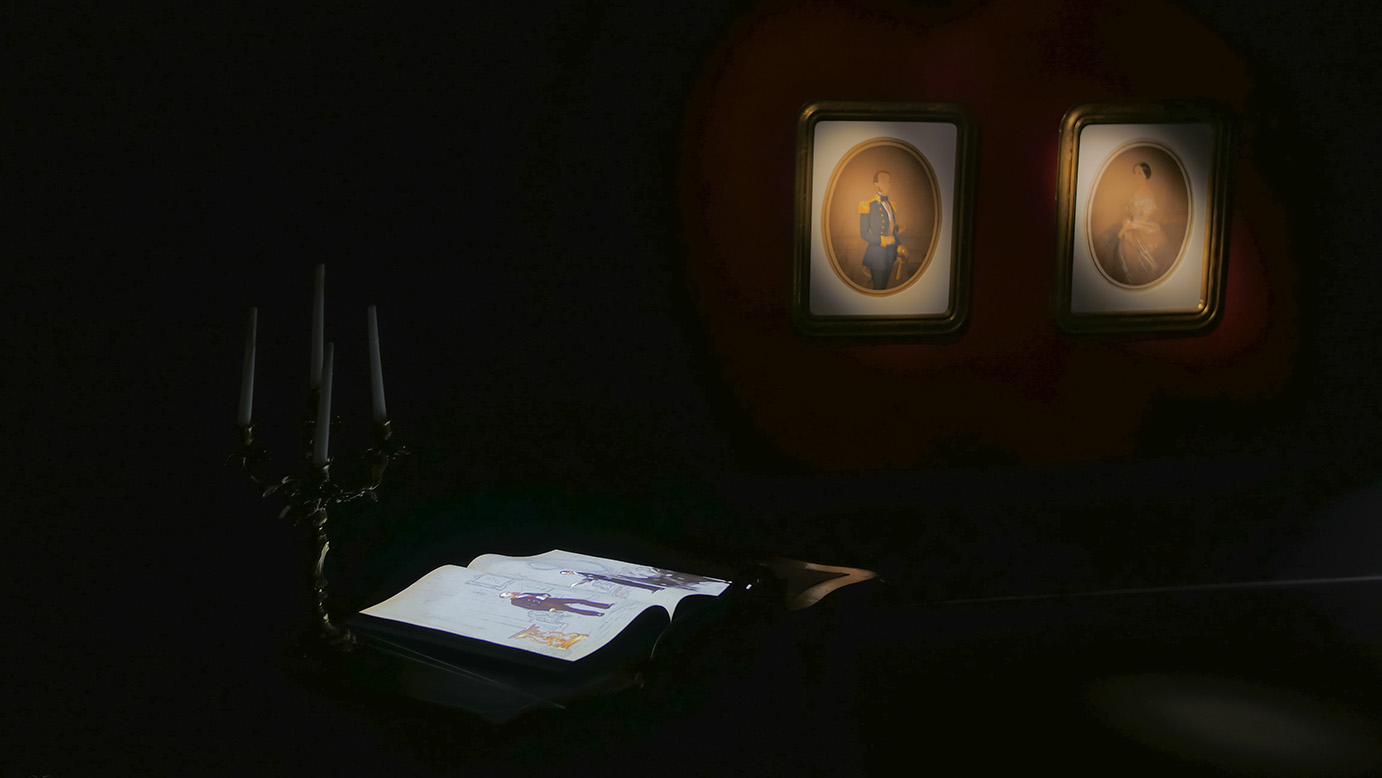 Maximilian's voice will then guide us into the second hall on a journey full of promises to the new world. It's where an immersive multi-projection will describe the difficulties, nostalgia, and battles until the tragic departure of Maximilian.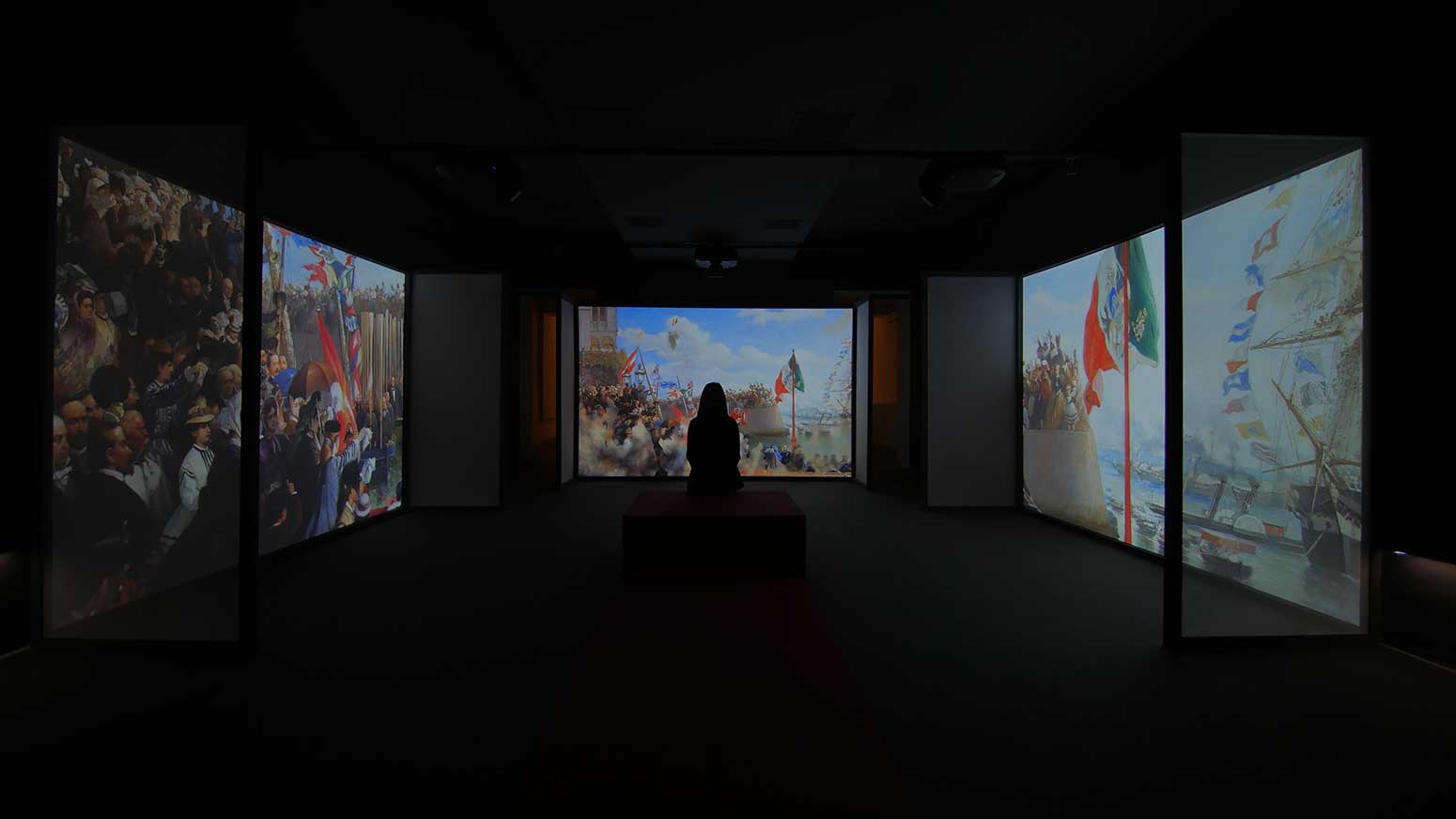 Empathetically connected with the tragic fate of the Emperor, we reach the "study of Manet" in the third hall. Here the three monumental paintings of Manet's denunciation come to life brushstroke after brushstroke.
As modern voyeurs, visitors will witness the genesis and evolution of a courageous work of art: the Firing Squad execution of Maximilian.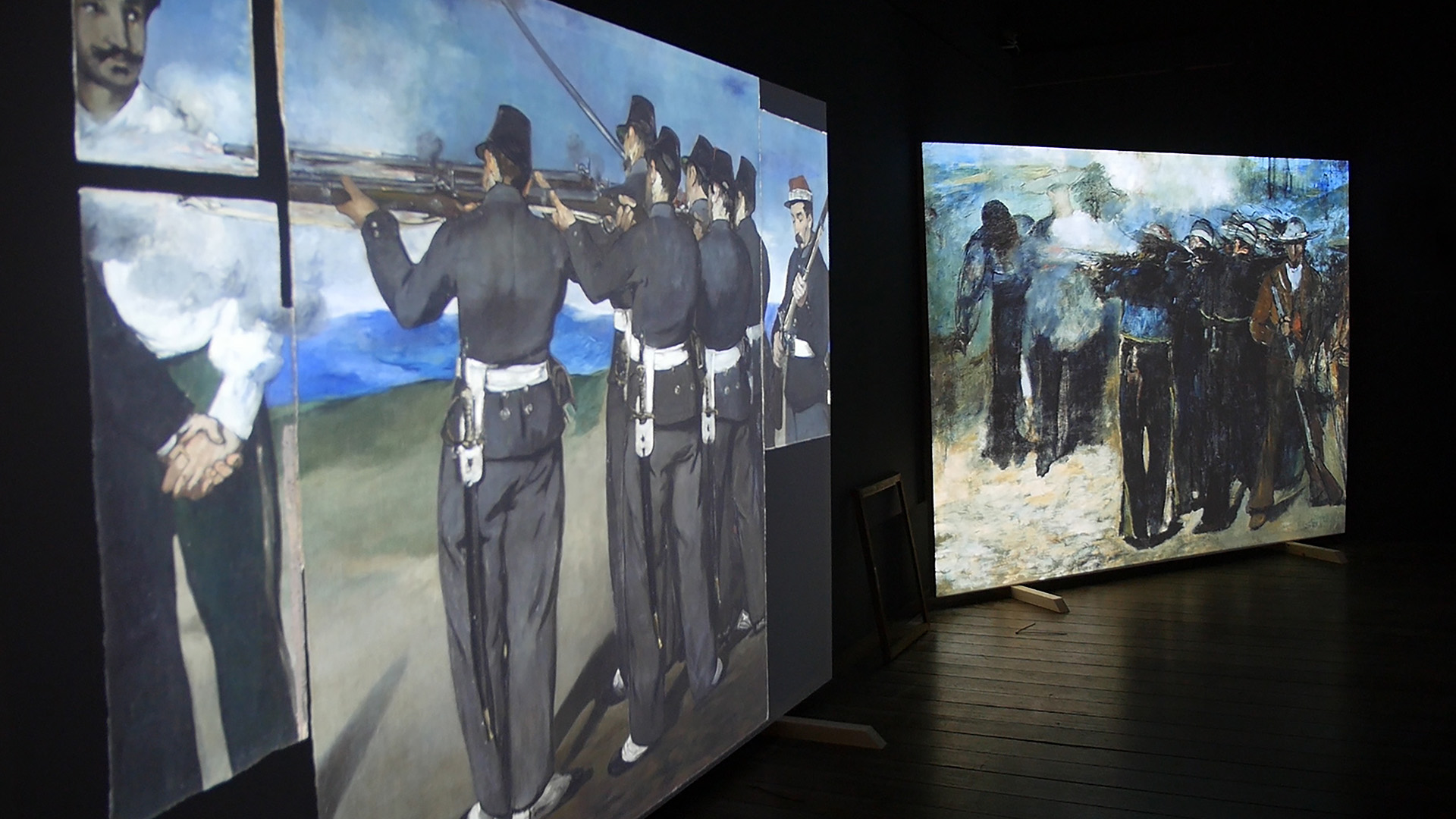 The multimedia exhibition continues in the fourth hall with an artistic and conceptual tribute to the Castle of Miramare.
This is where the immersive journey ends, on a circular trip that ends where it all began: in Miramare. An enchanting place, a symbol of a luminous heritage generated by the dreams and desires of the young Emperor of Mexico.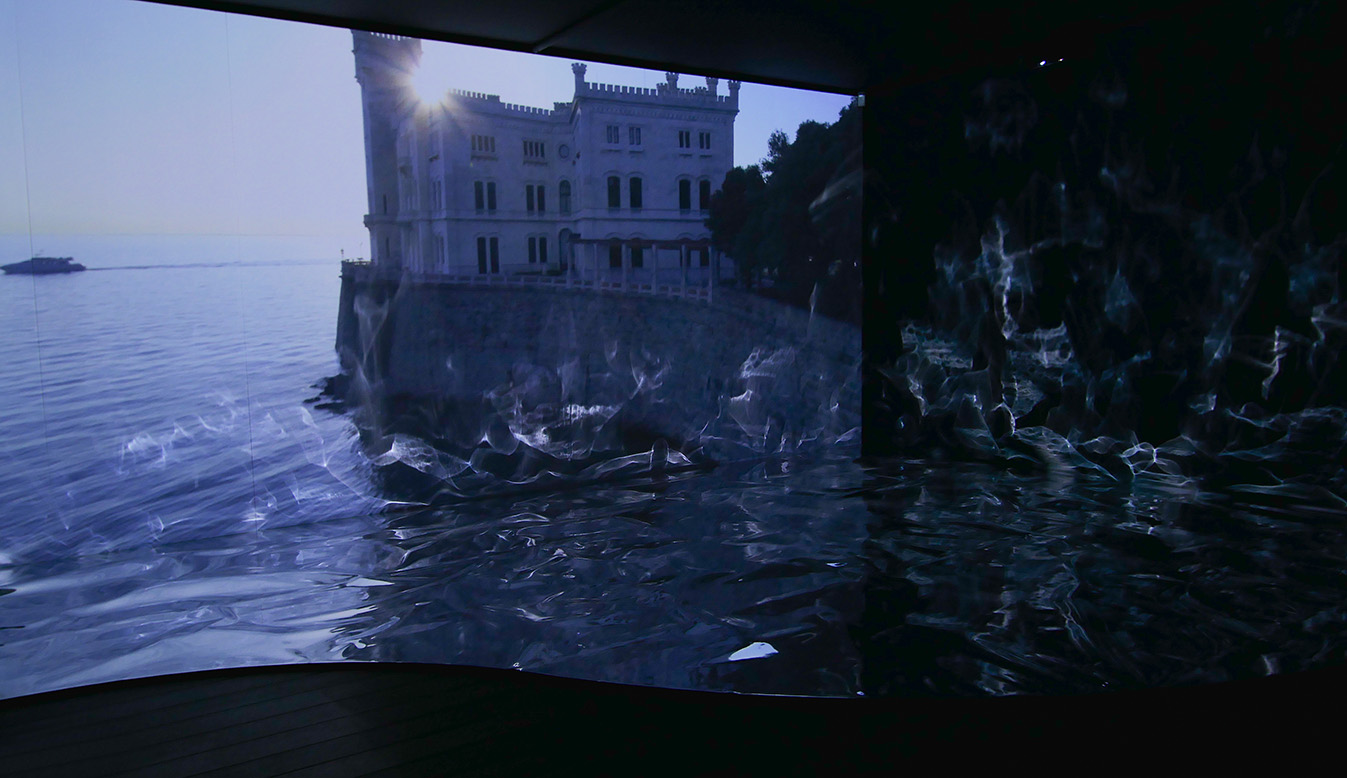 The Maximilian and Manet multimedia exhibition defines a new journey for our team.
Over the years, the artistic dimension has been the compass that has guided us in our projects.
Now for the first time, we have measured ourselves up to a new challenge that is so fascinating and far-reaching just like an immersive exhibition.