PANORAMA: BEAUTY OF ITALY IN 360°
360° Immersive experience to tell the Beauties of Italy
Cliente:

Altagamma Foundation

Evento:

Expo Milan 2015

Tecnologia:

360° Immersive Video Mapping

Location:

Panorama Pavillion- Gae Aulenti Square, Milan
The creation of Panorama was surely a unique and exciting experience for us. From the development of the concept by Davide Rampello to the adventure of traveling up and down Italy to capture its natural, architectonic and historical beauties to illustrating them for the first time on a circular widescreen projection at 360°.
Commissioned by the Altagamma Foundation with the sponsorship of Expo 2015, Panorama is an immersive 360° video installation with the power to engage its viewers into a futuristic journey through the excellences of our Made In Italy and the great masterpieces of our culture and art.

Thanks to the maxi widescreen (20 meters in diameter, 4 meters in height) and the unique 360° aerial footage performed by drones, the spectator becomes a protagonist of this fantastic journey, the spectacular sceneries, and breath-taking panoramas.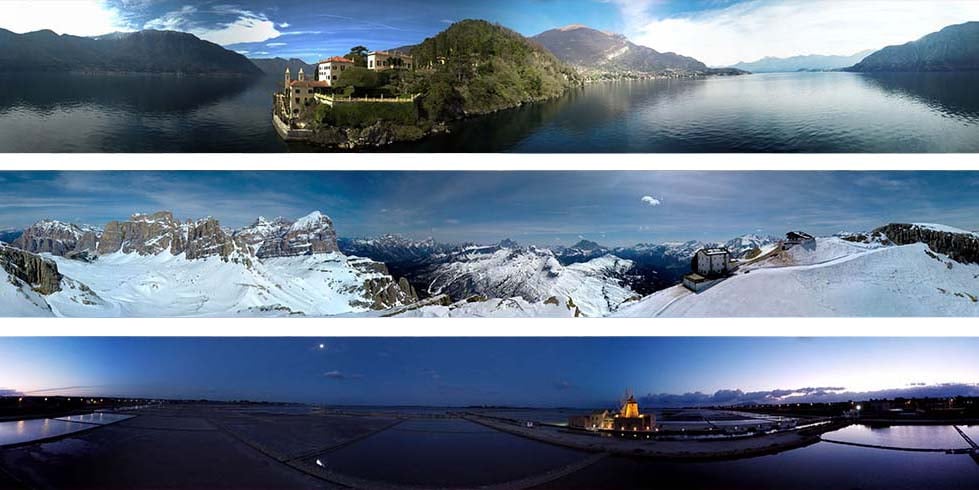 Located in the beating heart of the new Milan, Piazza Gae Aulenti was transformed into a "room of wonders" representing the motif of Expo 2015: "Feeding the Planet, Energy for Life" with a futuristic perspective, illustrating how art can also be "food"…for the soul.
You can see Panorama in Milan until October 31, 2015, and it's totally free. We're looking forward to seeing you!
Padiglione Panorama
1 May – 31 October 2015
Piazza Gae Aulenti – Milan