PLAZA SENSORY POOL: A SENSORY SWIMMING POOL
Wellness, immersion and neuroscience in all senses ...
Cliente:

Hotel Plaza in Abano Terme

Evento:

Experiment # 003 Sensory Atmospheres

Location:

Plaza Sensory Pool - Abano Terme, Padova
Among the first examples of sensory and SPA pools in the world, Plaza Sensory Pool is an innovative wellness experience that blends together immersive atmospheres and new technology with a strict neuroscientific approach.
Located at the Hotel Plaza in Abano Terme, famous thermal site in the province of Padua, the Plaza Sensory Pool evolves the concept behind the philosophy of wellness. The harmony between psychic, physical and mental components is combined with the principles of neuroscience in order to create immersive experiences that stimulate the senses and induce specific states of mind (ex. Relaxing, Energizing, Activating…).
Created from the synergy between creativity, technology, and neuroscientific research, the Plaza Sensory Pool uses a patented system of dynamic audiovisual projections: VEDO Therapy.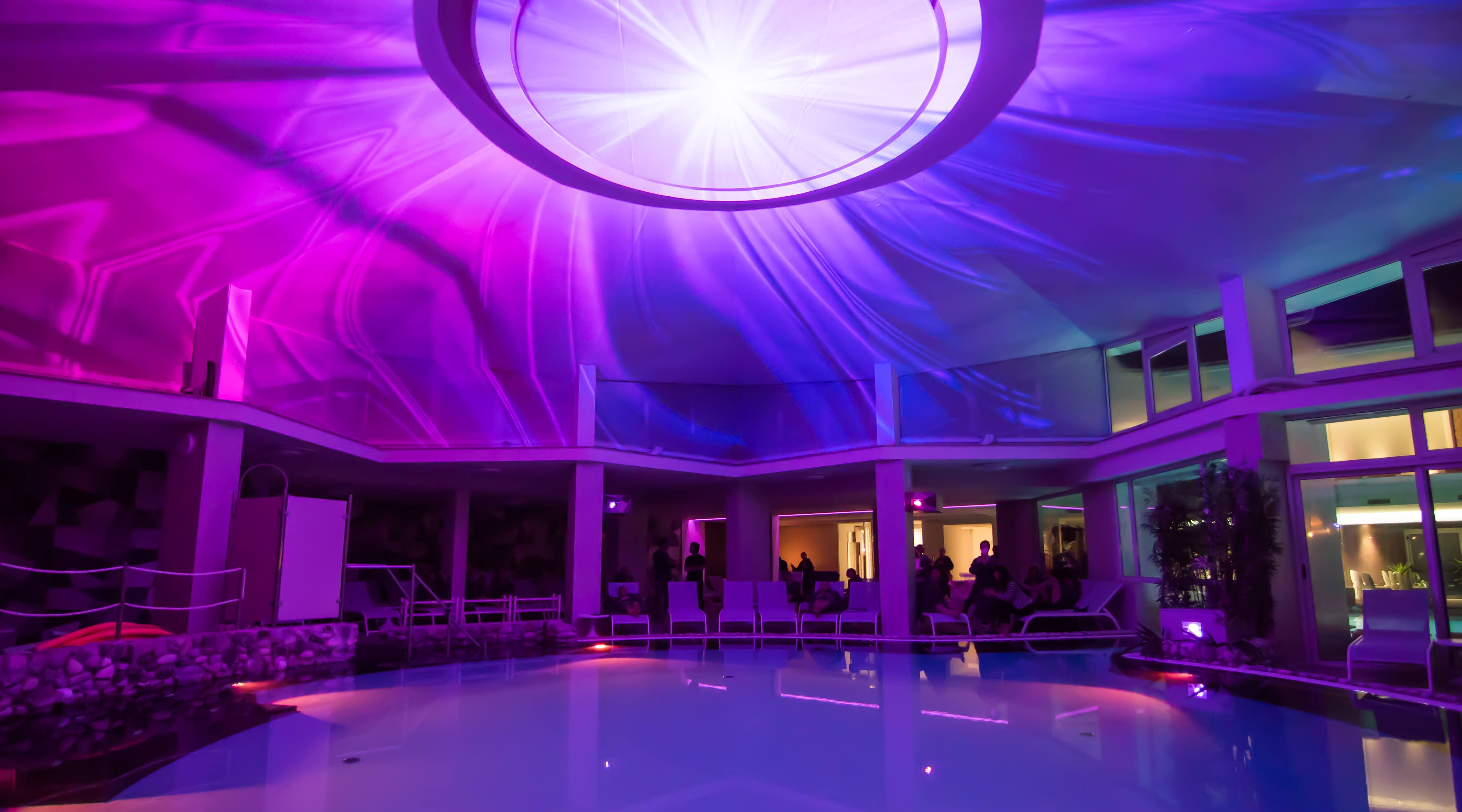 On Tuesday, May 15 and Thursday, May 17, 2018, the Plaza Sensory Pool hosted a neuroscientific experimentation: Experiment # 003 Sensory Atmospheres.
The DrawLight and Senso teams have worked closely together with the Plaza Hotel in Abano Terme to understand if and how visual and auditory stimuli are able to influence the mind, deepening the role of sensory perception of immersive contexts in evoking specific emotions and sensations.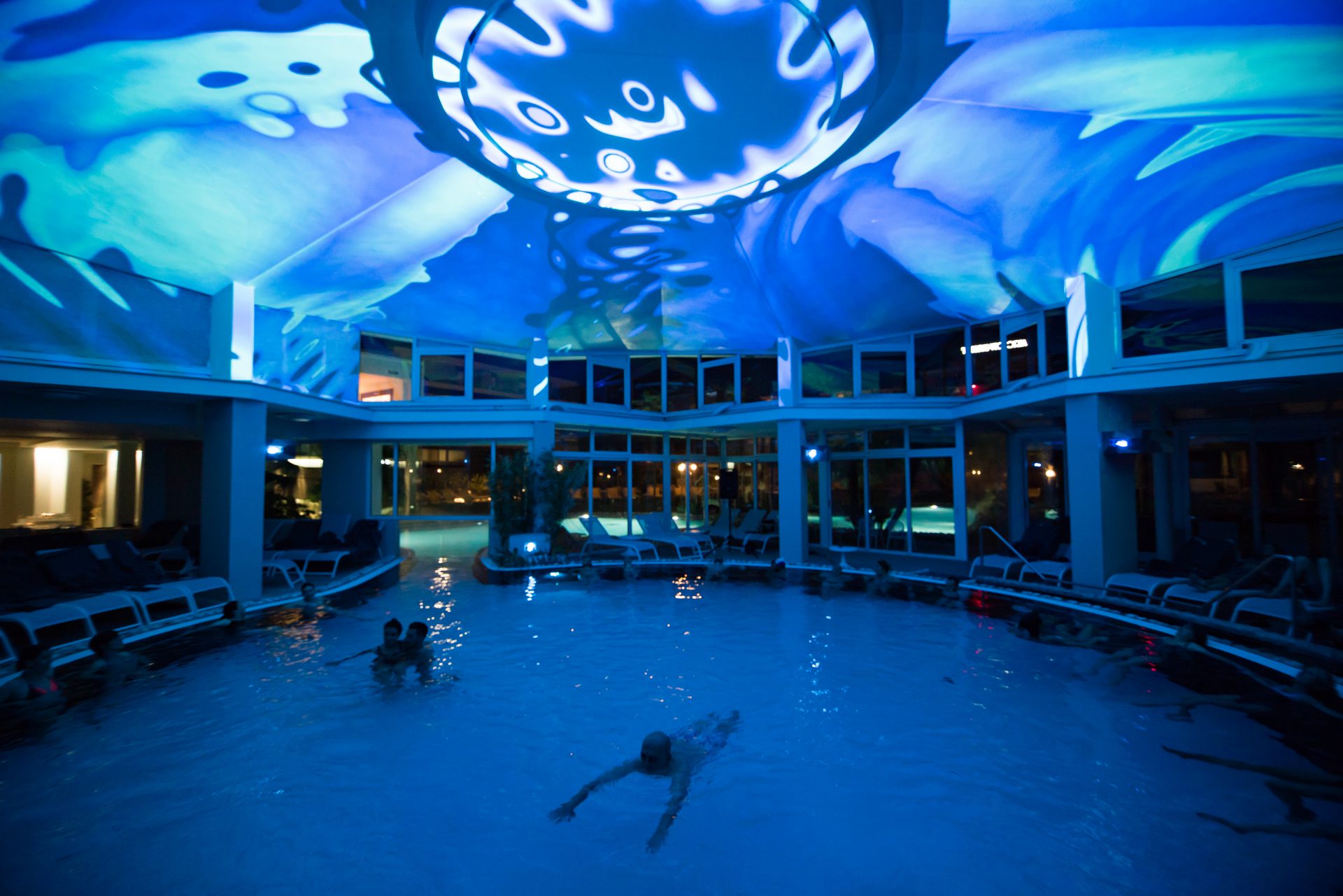 The experiment that involved 68 people and lasted about an hour and a half was "managed" by a neuroscience researcher who recently joined the Senso team. During this time, the Mindfulness Atmosphere was projected onto the sensory pool; its colors tending towards blue and green, the soft shapes and the dilated rhythm, combined with the warm pleasure of the thermal waters, stimulate a meditation that is similar to Mindfulness.
According to the cognitive sciences, this meditation implies a conscious relaxation that accompanies an individual towards an introspective type of attention, namely, towards a better response and acceptance of one's own moods, states of mind, perceptions and internal sensations. During the two evenings of experiments, data surveys were carried out both with internationally validated questionnaires by expert researchers of Mindfulness and with MUSE, a tool for detecting electrical brain activity.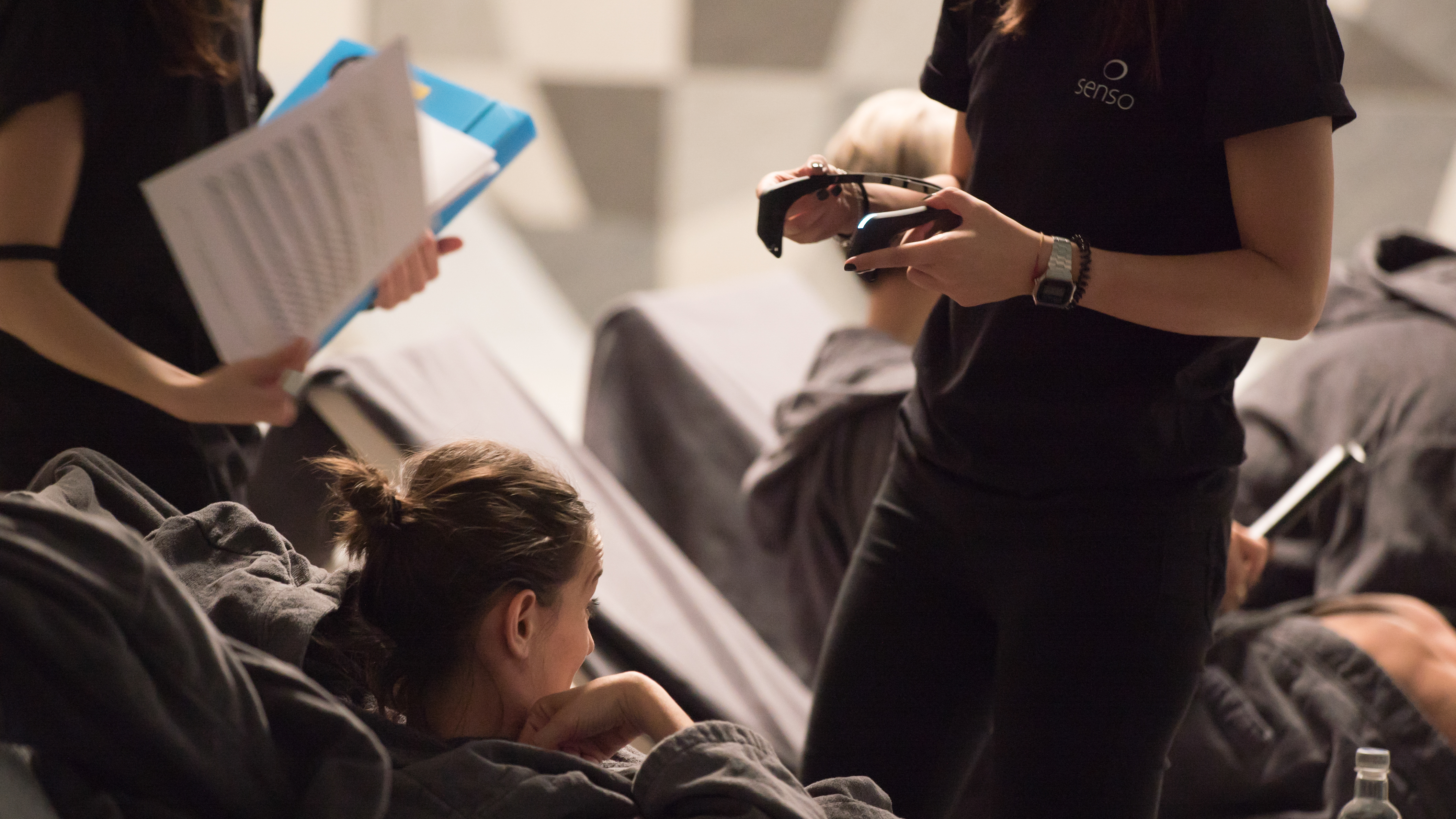 Both evenings ended with the presentation of the 4th Feel the Taste atmosphere dedicated to the sense of taste and designed to accompany a guided tasting itinerary of delicious wines from the Lantieri de Paratico, Donnafugata, and Barollo wineries.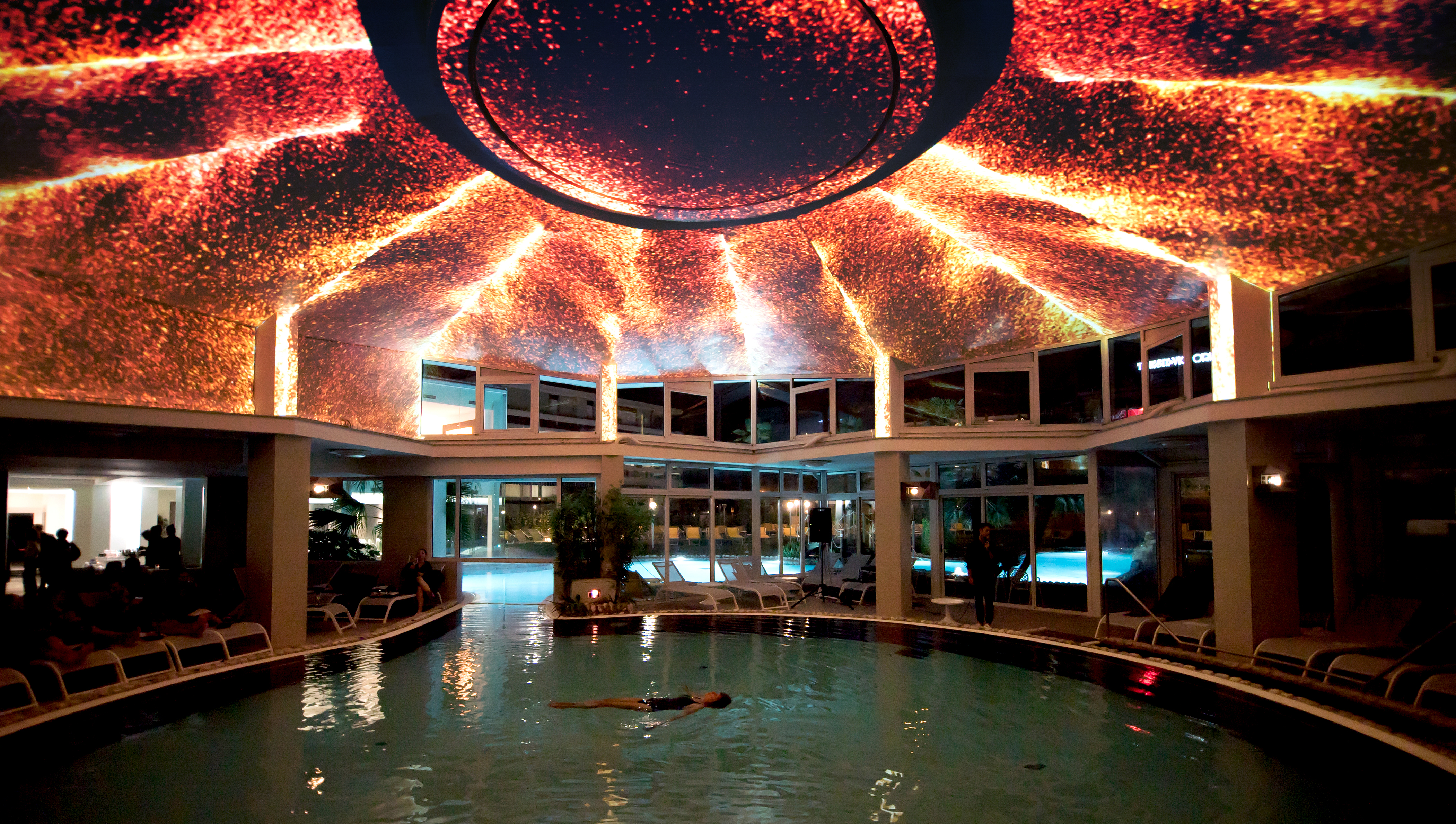 During the two evenings of the unique event, images, lights, and music had surrounded the guests of the sensory pool in which sensory experiences, (neuro-scientific) experimentation and technological innovation had blended together into an exceptional location: the exclusive Plaza Sensory Pool of the Hotel Plaza of Abano Terme.