FUTURE RETAIL: IMMERSIVE SLOW SHOPPING
THE EVOLUTION OF THE SHOP AMONG IMMERSIVE EXPERIENCE AND SLOW SHOPPING
Cliente:

Ikea

Evento:

Dream Room

Tecnologia:

Immersive Room

Location:

Blue City Center - Warsaw
Future of retail is immersive.
Slow down. Be moved. Bring a brand and its values to life.
For a famous Swedish furniture brand we had designed and created the Dream Room. An immersive sensory room that slows down from the frenzy of the outside world, the dopamine vortex of compulsive shopping and an end in itself. The mind relaxes, the senses are stimulated and the environment changes, giving life to a personal, conscious and engaging buying experience.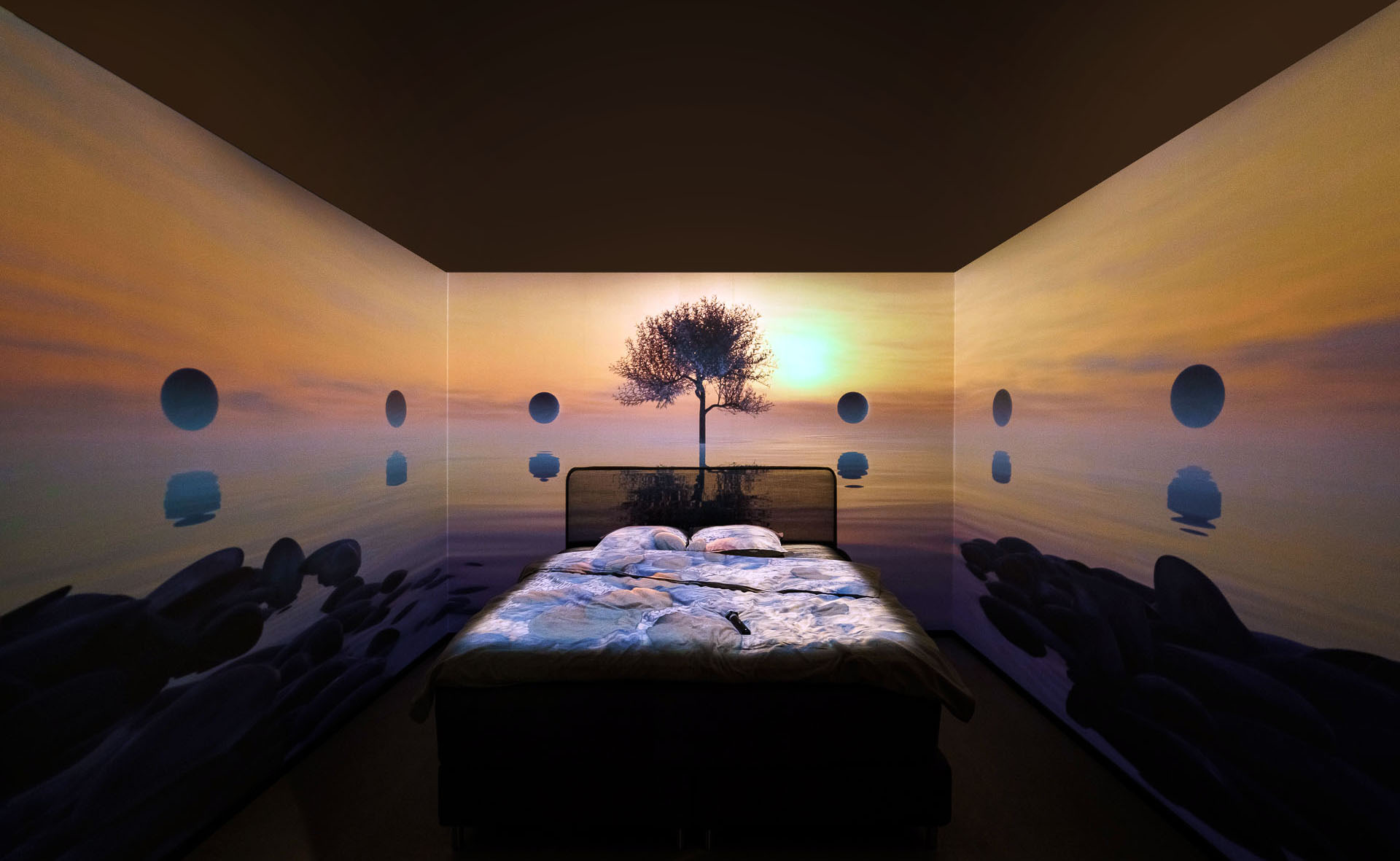 Dream Room emotionally sensitizes people by stimulating them to experience a bedroom with greater awareness to fully appreciate the benefits of sleep. An awareness of the need to offer more value to the purchase of the best bedroom solution in order to sleep better as well as live better.
The customer is the protagonist of a sensory branding experience that revolves around her and projects her into a parallel dimension, where emotions and sensations integrate and enrich the perception of the product. The environment is experienced in a free manner, relaxing on the bed at the center of the installation and letting the immersive atmosphere accompany you on a journey to discover the virtues of good sleep.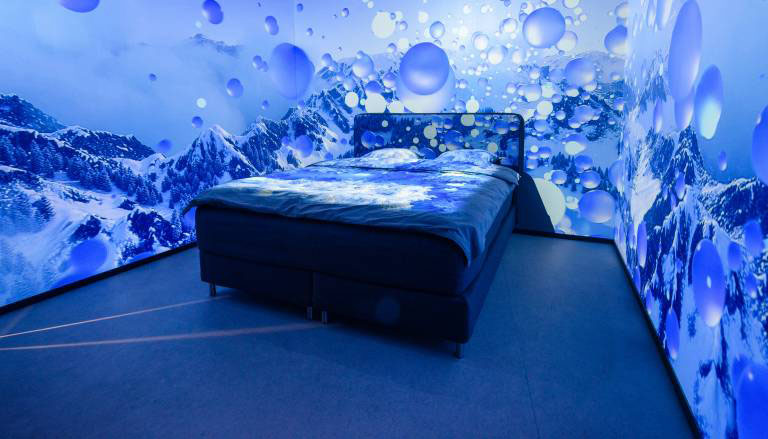 The creative concept of the experience is inspired by the imagination linked to the dimension of the dream and bases its foundation on neuroscientific concepts:
– The brain has a cognitive limit on the amount of data it can process in a single moment. Too much information is likely to be counterproductive and ignored, which is why Dream Room slows people down to the most appropriate emotional state of mind.
– The atmospheres immerse the viewer in a type of relaxing flow that stimulates the emotional part of the brain, bypassing the more rational one. Rhythm, colors and sound frequencies were designed to stimulate the senses and with them the most emotional component of the brain.
– A tangible experience to be experienced first-hand, capable of accompanying people in the buying decision-making process and to stimulate the brand's sedimentation in the consumer's memory, therefore, increasing Customer Loyalty.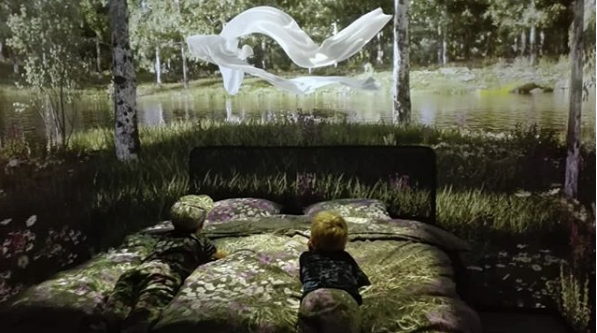 Our team had developed, in synergy with the innovation manager and global retail manager of the brand, the entire experience from the elaboration of the concept, to the in-house production of audiovisual content to the technical design of the set up. As you can see from this episode taken from Just Mick's, the founder, YouTube channel:
Our mission is to shape future retail by helping people to synchronize with themselves and with brands through an immersive and emotional journey full of awareness.
Our installations aim to activate precise states of mind that are capable of stimulating a more conscious purchase that is a true manifestation of a customer's needs and intangible values.