MONUMENTAL MAPPING STORYTELLING
Our first video mapping completely animated with a "sketch" technique
Cliente:

Ve.la S.p.a.

Evento:

Venice Carnival - 2015

Tecnologia:

Monumental Video Mapping

Location:

Torre e Gaggiandre dell'Arsenale - Venice
Carnival is one of the most spectacular and loved events of Venice. Therefore, it was our great pleasure to collaborate with Ve.la S.p.A. in order to realize this wonderful monumental mapping with the power to mesmerize thousands of visitors from all over the world who came to witness this unforgettable event.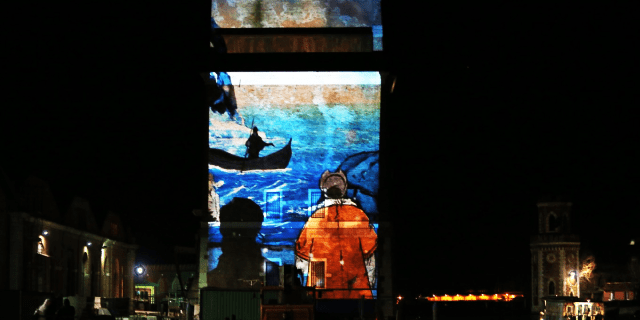 Included in the exposition "Arsenal Nights" was our monumental mapping which illustrated the story of the introduction of the salted codfish in Venice. The historical facade of the Arsenal Tower came alive allowing the spectators to enjoy an adventurous journey created by Pietro Querini, "The Lord of the Salted Codfish".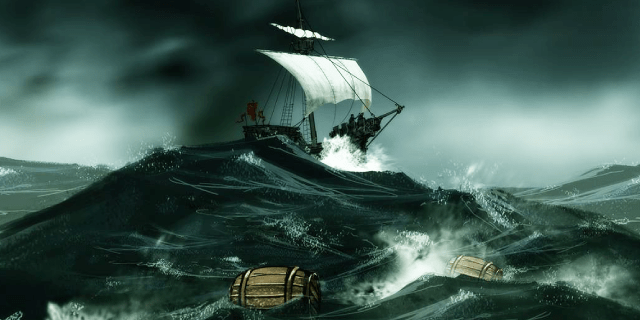 The story is an adaptation of the book "Alla Larga Da Venezia" written by Stefano Karadjov, with whom we worked closely during the concept and development of the synopsis. The result was something close to our hearts. "The Lord of the Salted Codfish" was the very first video mapping we created that is completely animated with a "sketch" technique. It was important to us because the show took place during an important international event such as the Venice Carnival. It had the power to create a magical atmosphere along with acrobats, fire breathers, theatrical plays and amazing fireworks shows.