AUTOPROMOTEC: IMMERSIVE TUTORIAL
An immersive tour to discover the new Officina 4.0
Cliente:

Meneghini & Associati - Autopromotec

Evento:

Autopromotec 2017

Tecnologia:

Car Mapping & Immersive Tables

Location:

Bologna Fiere - Bologna
On the occasion of Autopromotec 2017 (the 27th International Biennial of Automotive Equipment and Aftermarket), together with the Meneghini & Associati team, we had created an interactive scenic installation designed to illustrate the project "Officina 4.0: Proof of Concept".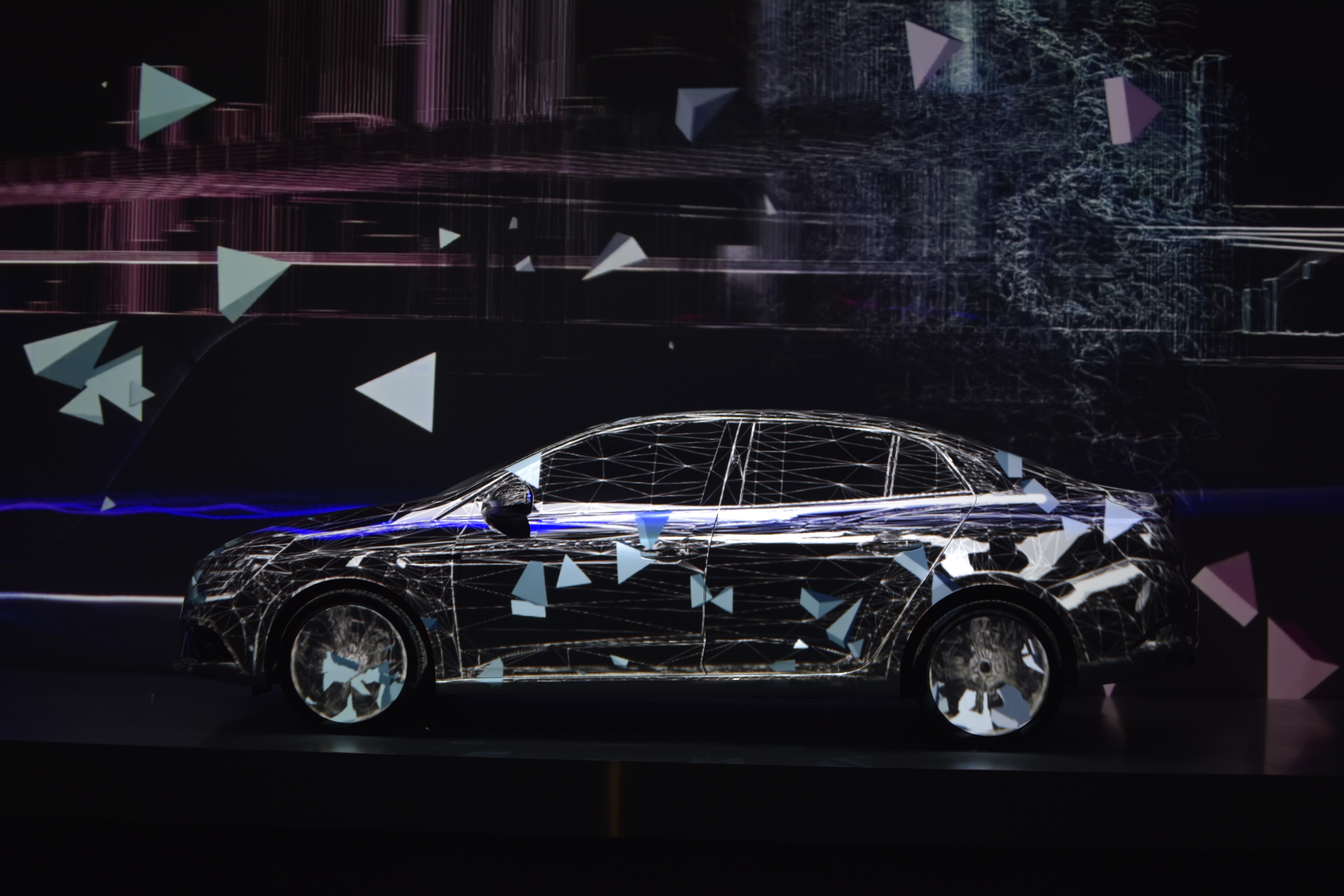 Car mapping and interactive tables merged together into a virtual path within the workshop of tomorrow through a "proof of concept", namely, a representation of new paths for detecting problems, diagnoses, interventions, and subsequent repairs.
The "Officina 4.0: Proof of Concept" tour was created in order to allow visitors to discover the potential of an application that implements the traditional vehicle diagnosis and open up new scenarios and opportunities for the world of repairs.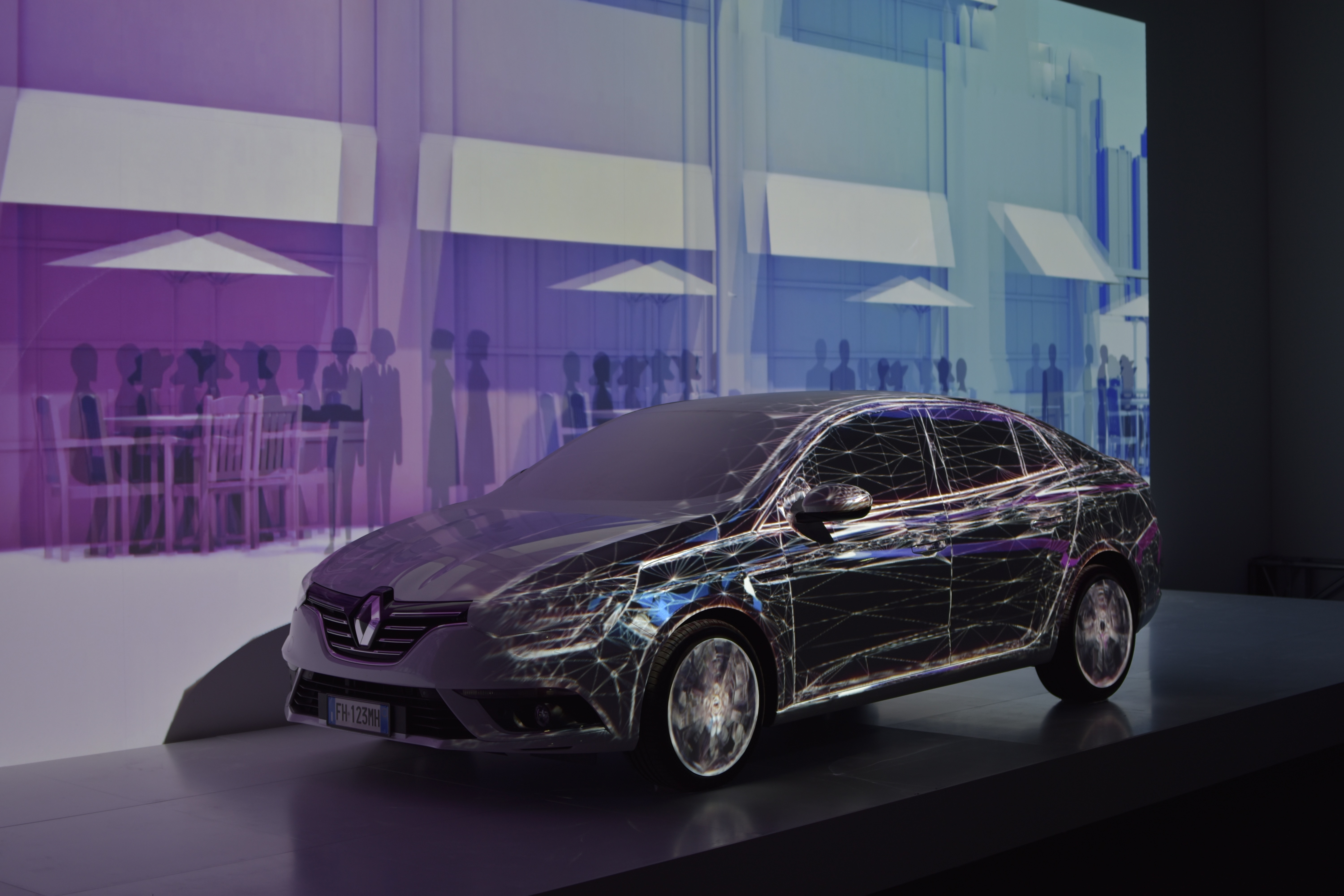 All this through a multiple-valued and synchronized experience featuring video mapping on automobiles, a 10-meter-long wall and a series of immersive tables featuring even more significant conceptions of the entire tour.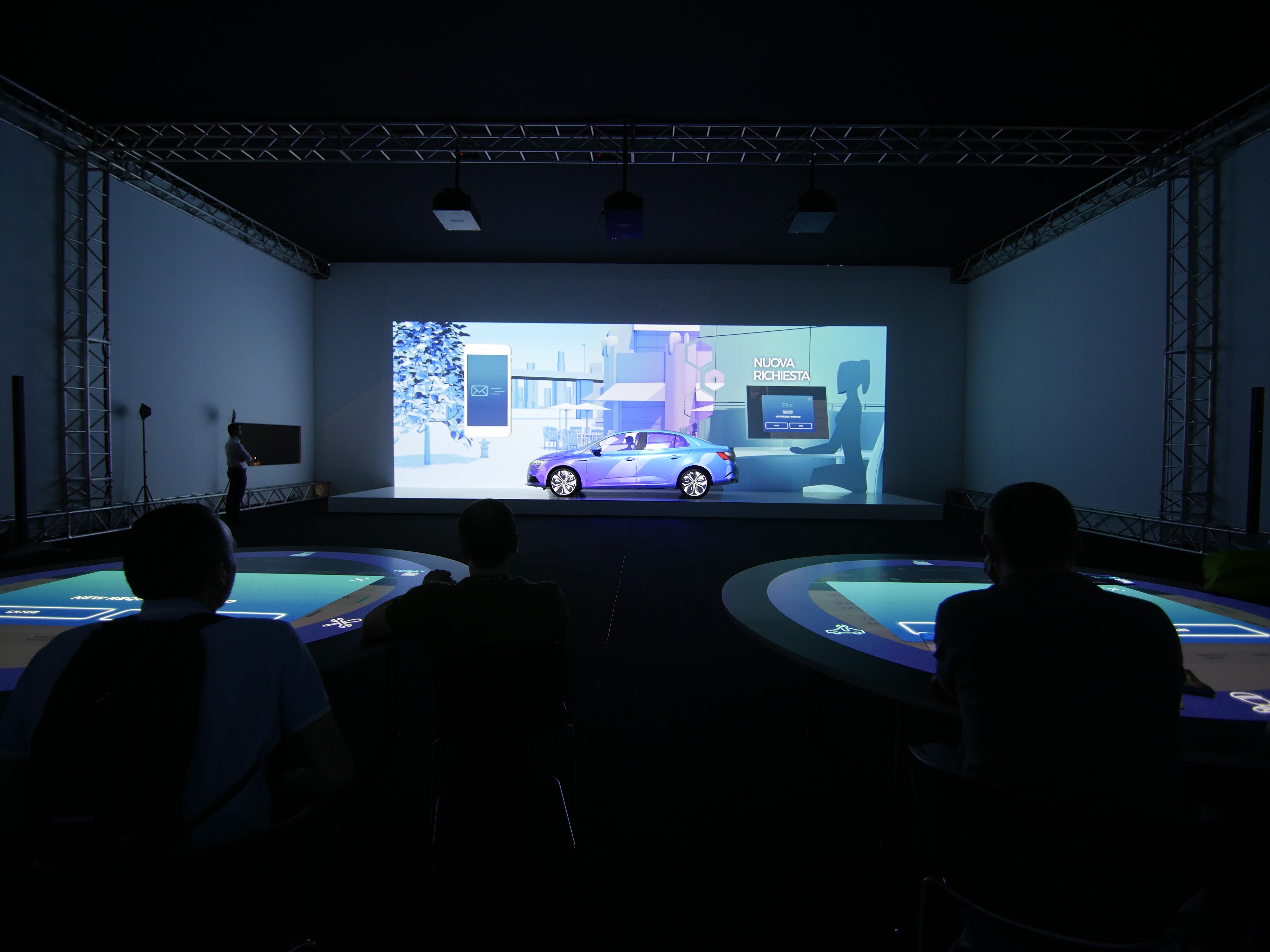 A highly immersive and unconventional experience, designed to emphasize the potential of a rapidly growing and changing industry.