MEGADYNE ARENA
The Megadyne universe comes to life thanks to its immersive stand
Cliente:

Megadyne

Evento:

Hannover Messe

Tecnologia:

Interactive RFID Tables & Immersive Video Wall

Location:

Hannover Messe – Hannover
The Megadyne Arena is an innovative proposal for immersive stands that we have created for Megadyne's (leading company in the field of power transmission products) participation at Hannover Messe.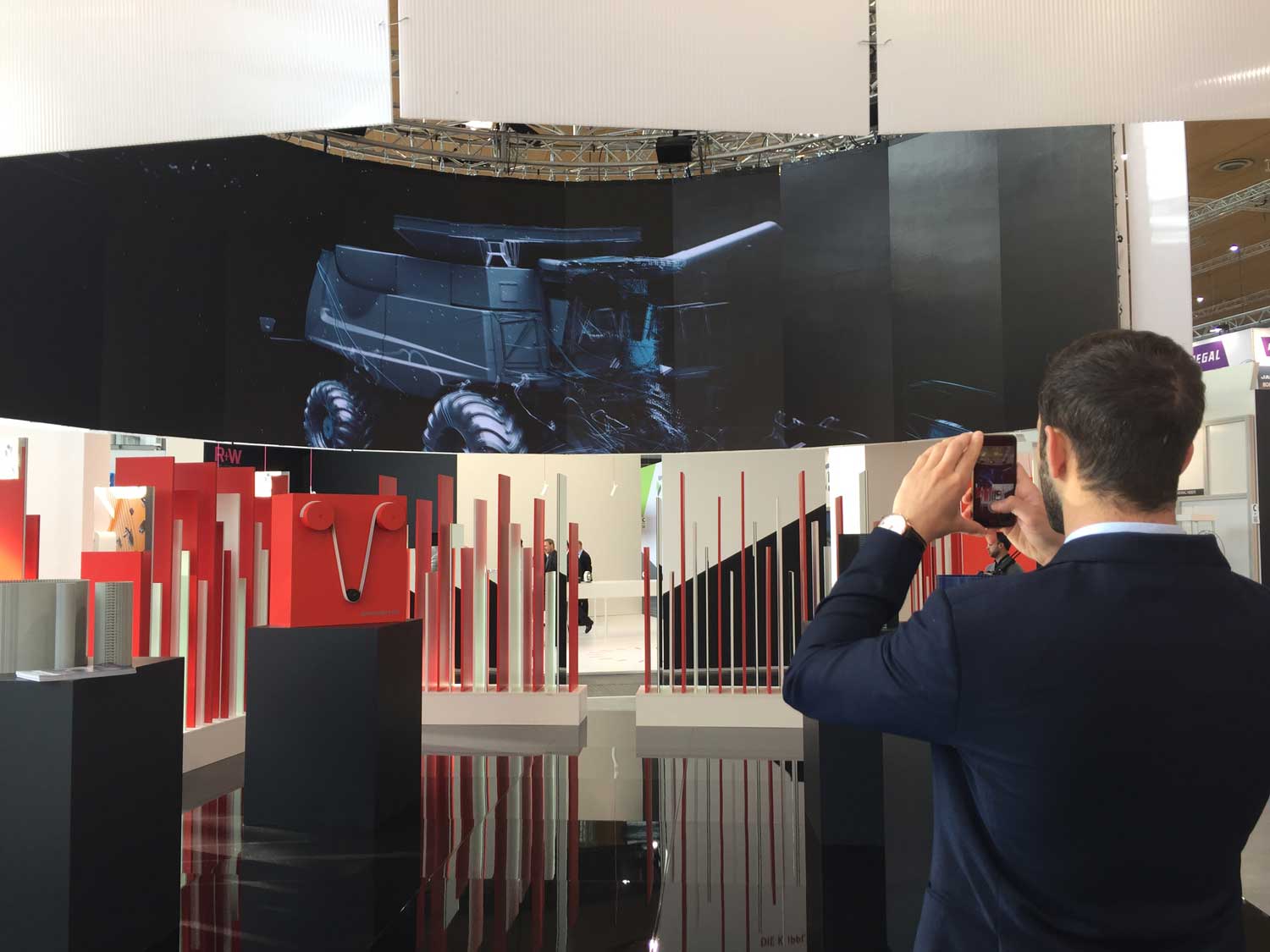 A semi-circular video wall twelve meters long in which the company's essence and calling to innovation come to life thanks to a corporate video designed and created to celebrate Megadyne and its development in the engineering of its products.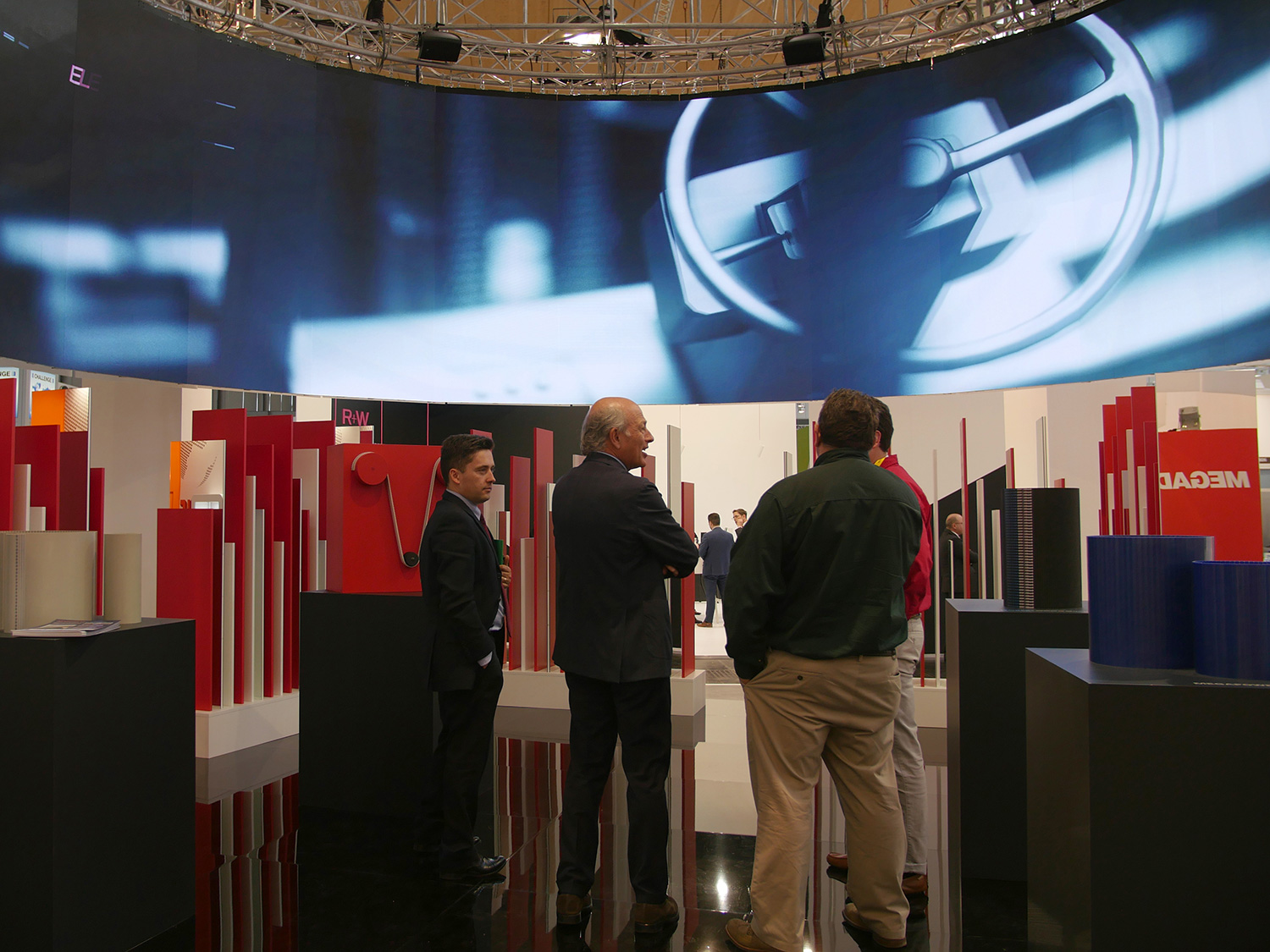 Parallel to the center of the arena, visitors will find interactive tables that will allow them to, thanks to a system of RFID tags, discover all of the features and characteristics of Megadyne's top product range.
By simply selecting a product and moving it to the interactive table, they receive real-time descriptions and information on the product itself.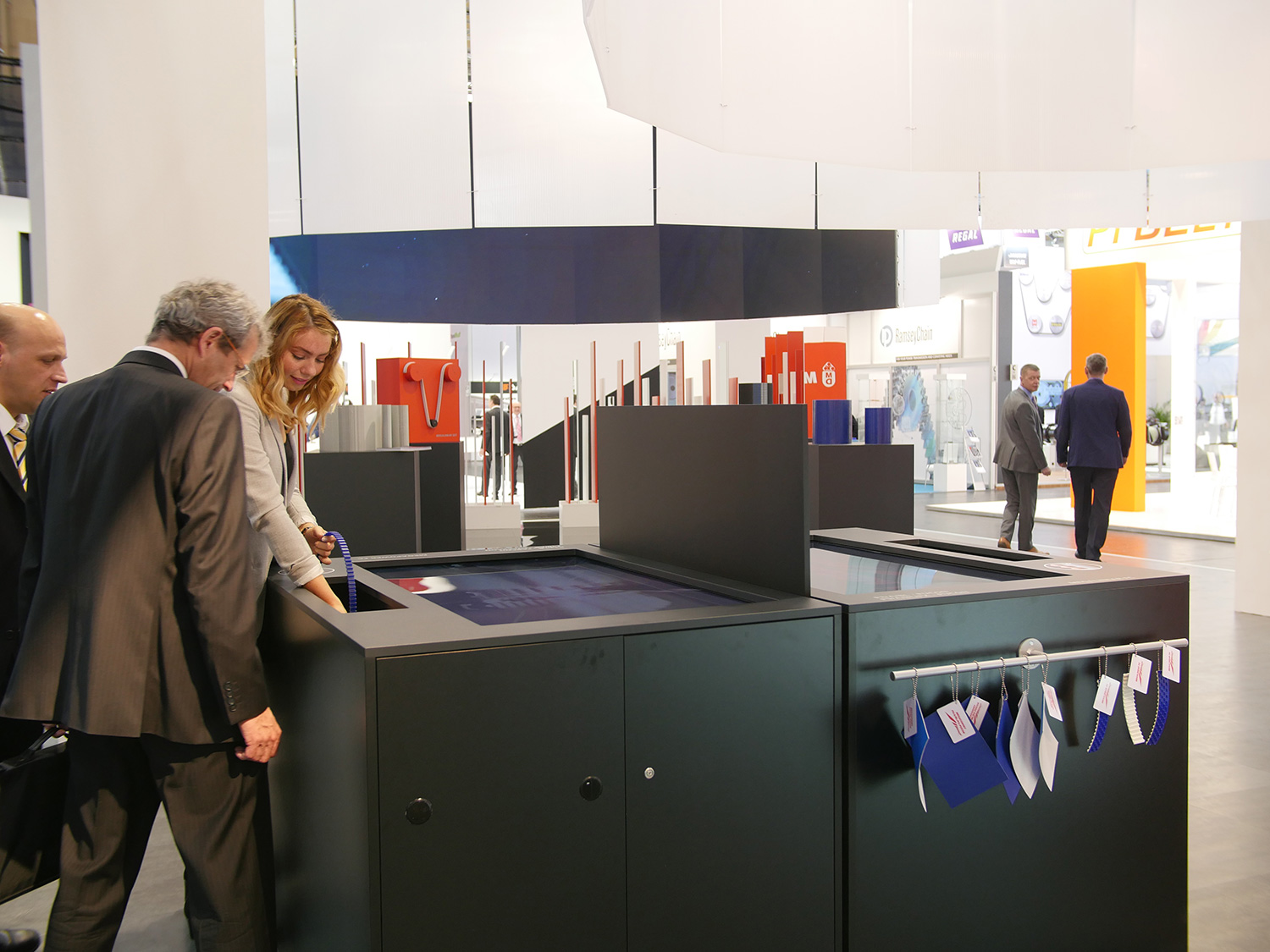 Visitors are completely immersed in the Megadyne world and the information stand becomes an experience!