IMMERSIVE TABLES MEETING
From the screen to the table: the meeting of the future
Cliente:

SCA Group

Evento:

National Meeting SCA - "Sempre più in alto"

Tecnologia:

LED Tables

Location:

Hotel Monaco & Grand Canal - Venezia
Imagine taking part in a meeting where the presentations of various speakers come out from the borders of the projector's screen and expand onto the table in front of you right under your eyes.
Are you imagining the meeting of the future?
Stop imagining and discover the revolutionary conference experience that we created for SCA Group.
After experimenting with the first fully immersive meeting room at 360° in 2016 that you can view here:
we had accepted the challenge launched by SCA Group (the world's leading global hygiene and forest products company) that had asked us to create a highly innovative solution for their national meeting "Sempre più in alto" – Venice 2017; a solution that progressed the concept of the immersive meeting proposed the prior year.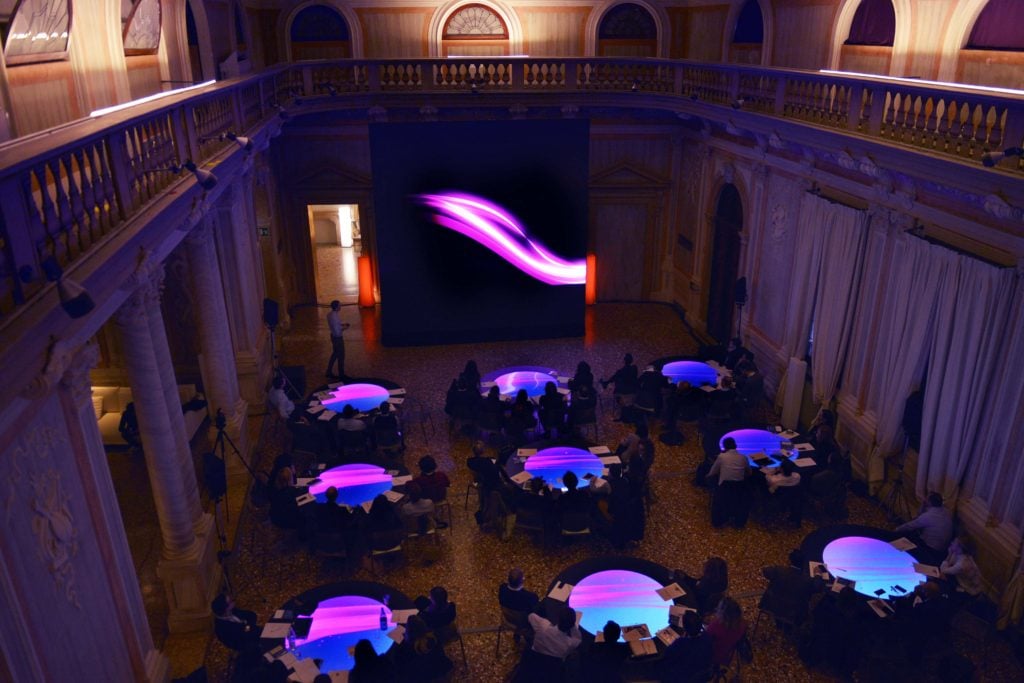 Our creative and R&D department had come up with a solution that was smart as well as spectacular: the immersive table.
The result of the integration of a LED system inside a round table of minimal design, our immersive table innovates the traditional concept of a table by transforming a common and "inanimate" object into an engaging, dynamic, and above all useful work tool.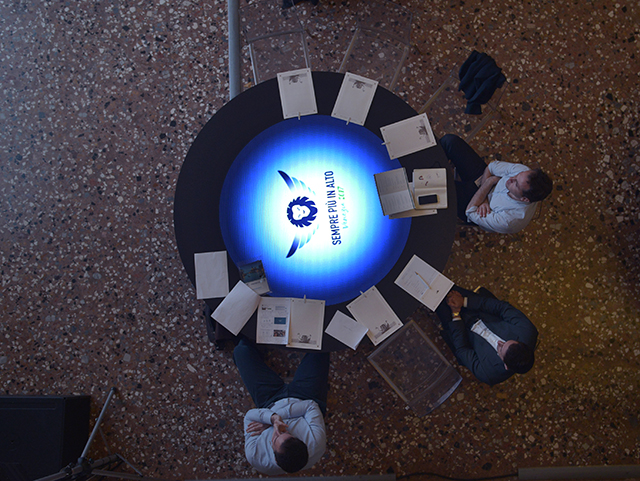 What are you waiting for? Organize your meeting of the future with us!