THE FUTURE OF THE CORPORATE MEETING
Immersive room experience for the SCA's annual meeting
Cliente:

SCA Hygiene Products SPA

Evento:

Annual Meeting SCA - 2016

Tecnologia:

360° Immersive Video Mapping (with live direction)

Location:

Madonna di Campiglio - Trento
SCA Hygiene Products SPA (a world leading company for global hygiene and forest products) held their important annual meeting in our first completely immersive and dedicated 360º meeting room.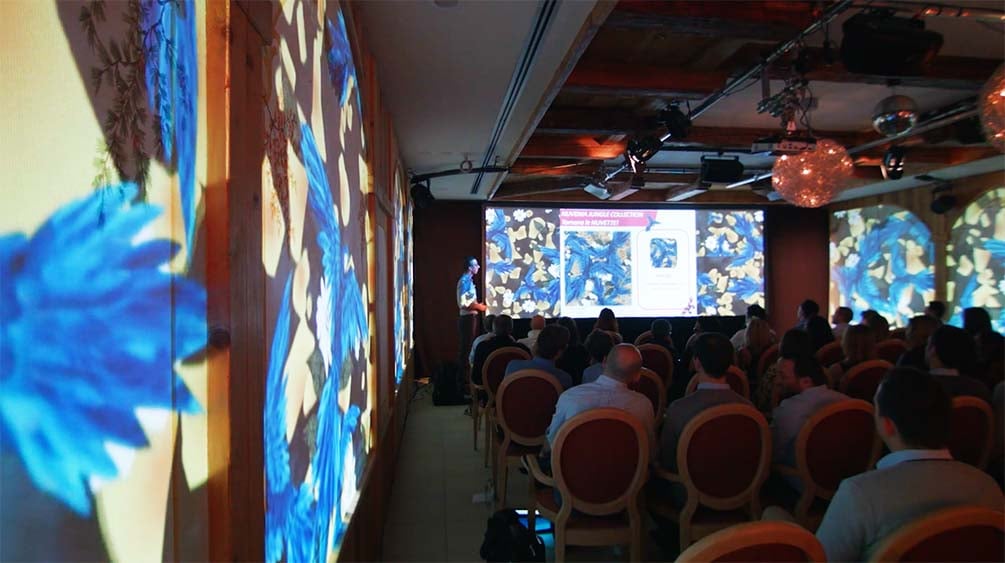 At the splendid Madonna di Campiglio, an attractive location chosen by SCA to host their 3-day event (with meetings, conferences and team building), we transformed their "company meetings" into an innovative experience where spectacular and immersive content, technological projections and an accurate live direction blended together to make the entire company experience more attractive, enjoyable and effective.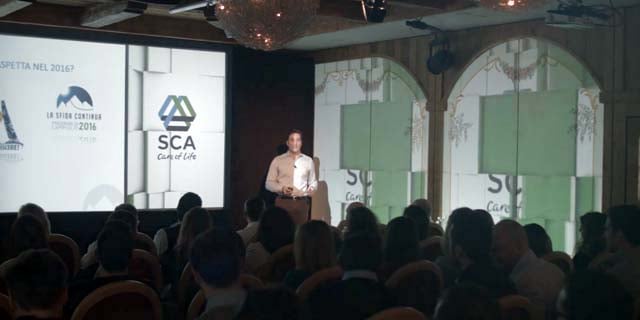 Immersed in the values, mission, goals, and most of all, the achievements of the Italian spin-off of the Swedish giant (owner of brands such as Tempo, Nuvenia, and Tena), the participants demonstrated enthusiasm and curiosity towards this revolutionary approach to a "traditional company meeting".