IMMERSIVE SUMMIT FOR SIRONA
Spectacular video mapping and interactive dance for the Innovation Summit
Cliente:

Dentsply Sirona

Evento:

Innovation Summit

Tecnologia:

360° Immersive Video Mapping & Interactive Dance

Location:

Palazzo della Gran Guardia - Verona
A unique combination of training and networking on issues of Digital Dentistry. Two days of practical experiences for innovating and marking new paths for better dentistry. This is the Innovation Summit, a biennial event organized by Dentsply Sirona (part of Dentsply International Group, the largest producer and distributor in the world of products destined for the general dental and dental technician market). A niche as well as a not-to-be-missed event, for this very niche the Innovation Summit immediately appeared as an opportunity for our team to take on a delicate and "difficult" area to communicate with such as digital dentistry.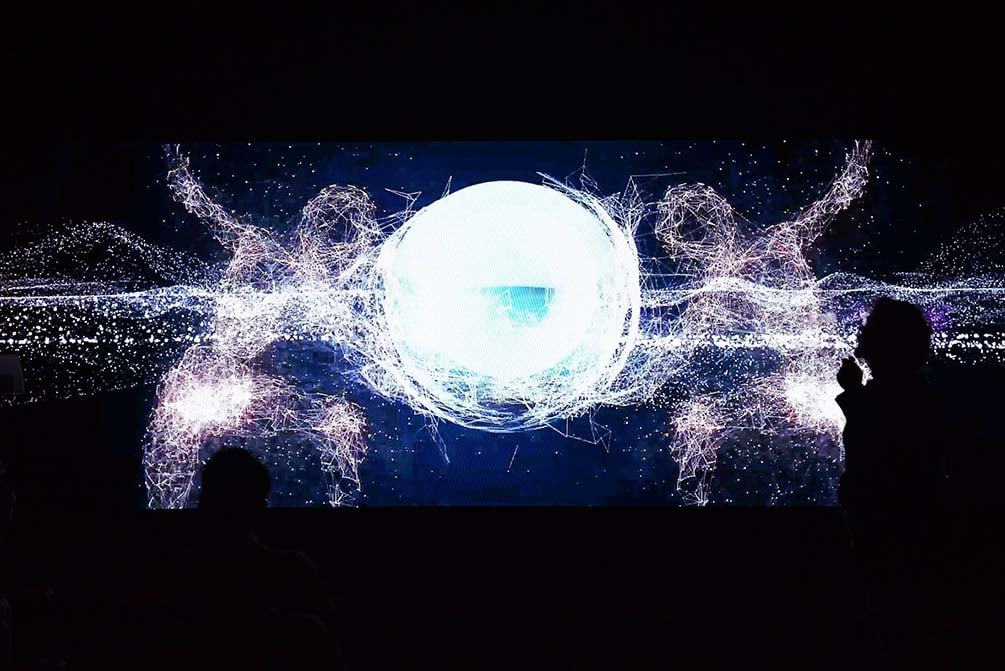 To better integrate our immersive and spectacular solutions with the themes addressed during two days of meetings, we had developed original creative and "breakthrough" solutions. In addition to making the most of our engaging interventions, which took place on the auditorium stage of the historic Palazzo della Gran Guardia, with mapped projections at 360° and the introduction of various speakers with dynamic animations and visual effects, we had created highly entertaining moments of spectacularly high impact. Among it all, the interactive dance was certainly the most impressive.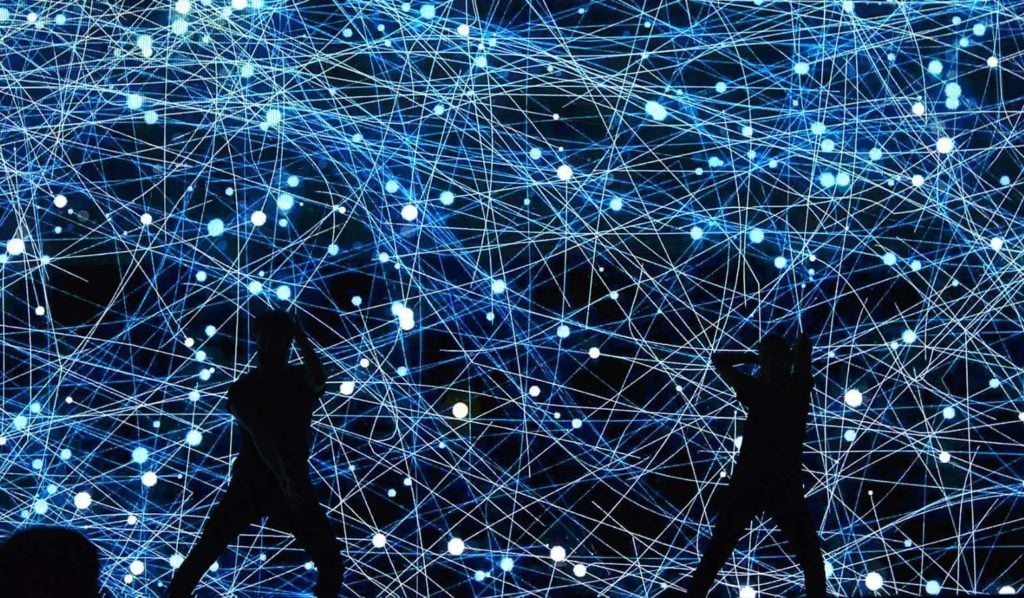 A interactive dance in which two dancers move with harmony and dynamism on stage and interacting with a video mapping on the stage background that acts as a stunning scenic setting but also as a co-star of the fascinating spectacle.