MASSIVE IMMERSIVE FOOD EXPERIENCE
Multiple synchronized video mapping on tables for a wow anniversary
Cliente:

Fairplay - RadiciGroup

Evento:

25th year Anniversary

Tecnologia:

Immersive Video Mapping on Tables

Location:

Palazzo del ghiaccio – Milan
Radici Group, leading international company in the chemical sector, specializing in plastic materials and synthetic and nonwoven fibers, chose us to amaze and entertain their 400 guests at the company's 25th-year anniversary celebration.
We gave life to an amazing and impressive show at the beautiful Palazzo di Ghiaccio in Milan, with the use of more than 400 meters of aluminum, 14 HD projectors, 40 km of cables and a team of 40 specialized technicians.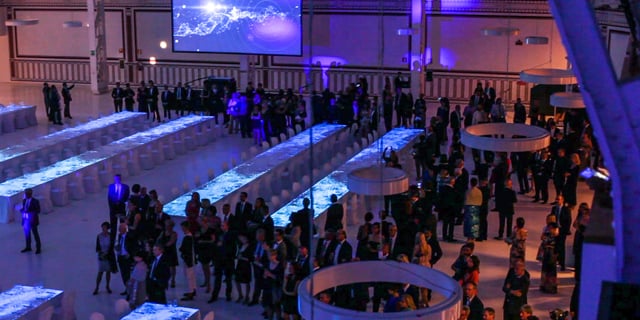 Since we're always looking forward to making our clients' dreams come true, we simultaneously worked on multiple levels in order to make this occasion even more special.
We created a corporate video which described the company's history, its business activity and mission, the creation of digital content for interacting with the guests, and the broadcasting of trailers from the performance of sand artist Silvia Emme.
However, when the spectacular segment reached its peak, the true wow effect occurred when multiple synchronized video mapping projections were carried out on 12 tables at the gala dinner.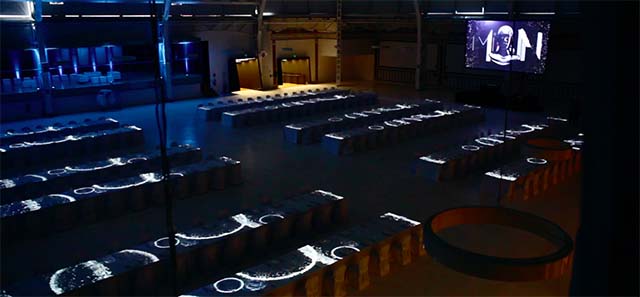 Graphic and emotional content took turns "sur le tables" in a concert of visual and special effects, expressing the vision and ethics of the Radici Group, as well as the enthusiasm of the people who work for the company with passion every day in order to make it grow further in Italy and worldwide.