JUNE IMMERSIVE MUSICAL
The only unique immersive and interactive show in the world
Cliente:

Mumbai Tech Fest

Evento:

Mumbai Tech Fest - 2014

Tecnologia:

Immersive Video Mapping & Spectacle

Location:

Mumbai - India
June is an innovative immersive musical: a show based on mapped scenography that interacts with music and actors in order to create a unique show of its kind.
Strengthening the expressive abilities and bringing the spectator to a new level of emotional engagement are our objectives when we created this spectacle specifically designed for theaters and squares and dedicated to the public.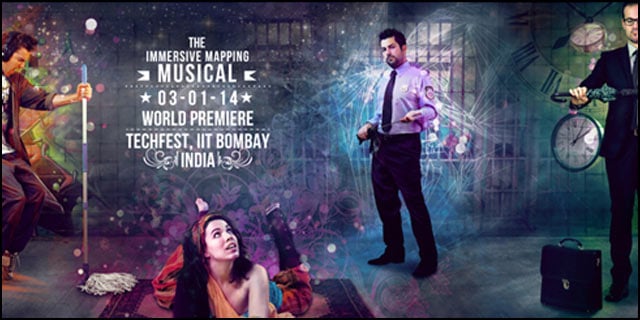 The Tech Fest of Mumbai is the largest festival in South East Asia dedicated to technology and it was our chance to make our project come to life. In fact, we had the honor of being chosen for the grand opening show, and what better way than participating with a new and engaging idea.

More than 10,000 people had witnessed the debut of June Immersive Musical, and many others had participated with the India tour that was already being planned for the 2015 edition.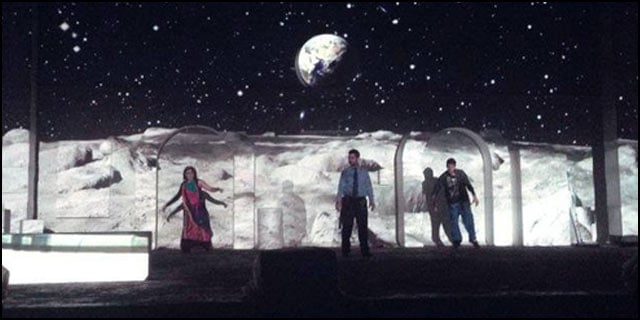 For this project, we had decided to test all of our organizational and production skills (unreleased music, stories, and sceneries that were developed and produced in just 3 months).
And not only: we had created an incredible network of young talents!
Cast:
Silvia Girotto –  Sandro Busolo –Diego Brazzolotto –Federico Fiorentin.

CREW
Directed by – Mick Odelli
Executive Production – Andre Guidot
Production Direction – Alberto Gentilin
Artistic Direction – Giovanna Mazzon
Main Video Production – Rudy Bertazzo
Music by – Edoardo Piccolo
Video Production – Lorenzo Beccaro
Video Production – Mario Piercarlo Marino
Video Production – Nello Fontani
Choreography by – Fernando Pasquini
Scenography by – Alessandro Dal Bello and Danilo Mudu
Artistic Coordination – Stefania Zordan
Acting Coach – Lara Raffaello
Assistant Production – Elena Pastorelli
Production Coordinator – Caterina Massuras
Photography – Claudio Felline
Photo Production – Elizabeth Von Bismarck
Media Coverage – Juliana Duque
Social Media – Mariachiara Manci
Make Up – Giorgia Trovò