MELINDA GOLDEN THEATRE: A UNIQUE IMMERSIVE EXPERIENCE
An emotional journey through the underground world of Melinda's hypogeal cells
Cliente:

Consorzio Melinda

Tecnologia:

Immersive Cube

Location:

Mondo Melinda - Segno di Predai (TN)
A highly stimulating immersive experience, the Melinda Golden Theater is a permanent futuristic structure located at MondoMelinda. An ambitious and innovative project that we have created for the Melinda Consortium in a synergy of thought and vision.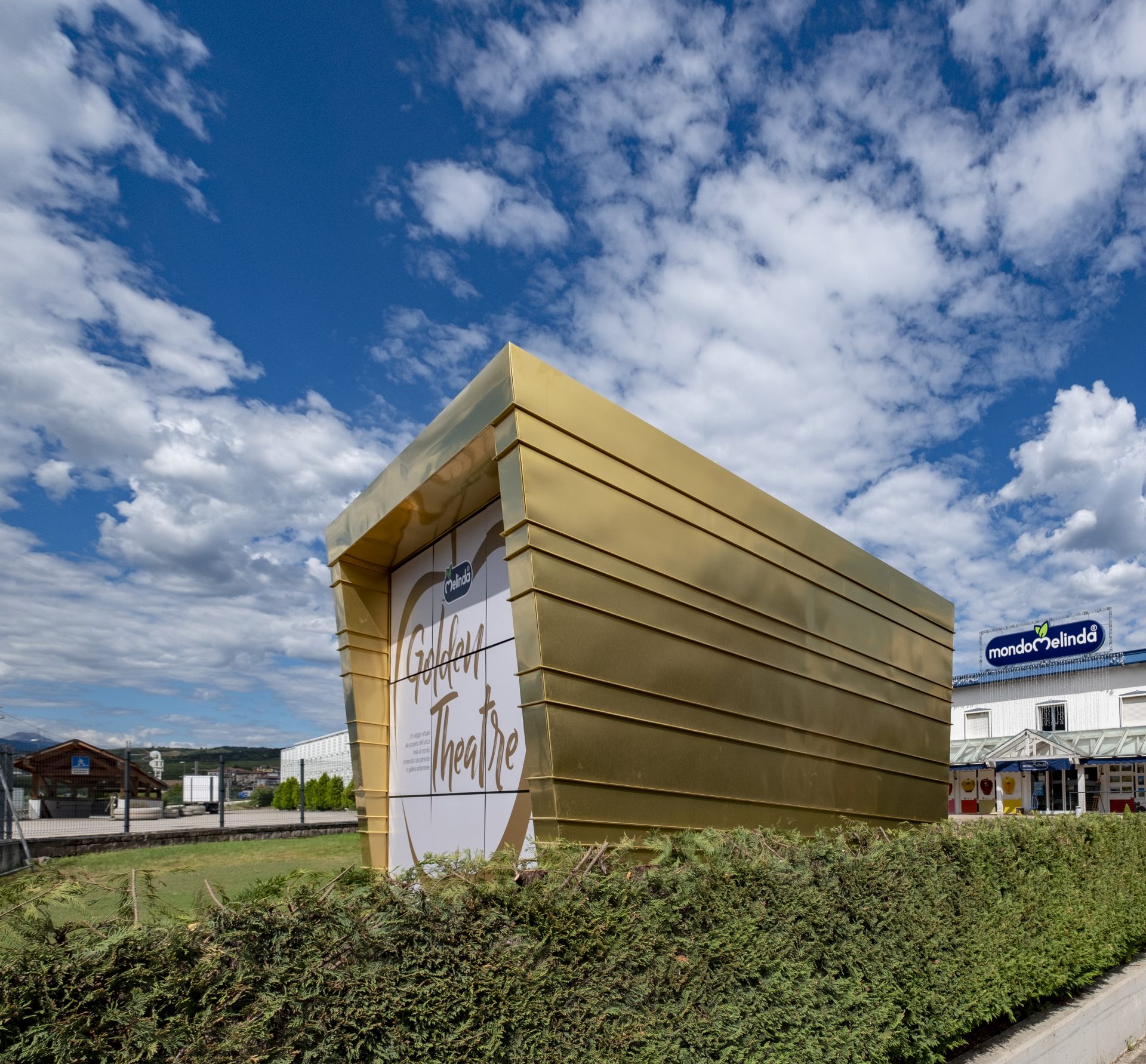 A "golden theater" in which adults and children are transported on a unique adventure. From the roots of the trees, where the life of apples begins, to the underground heart of Melinda: the hypogeal cells.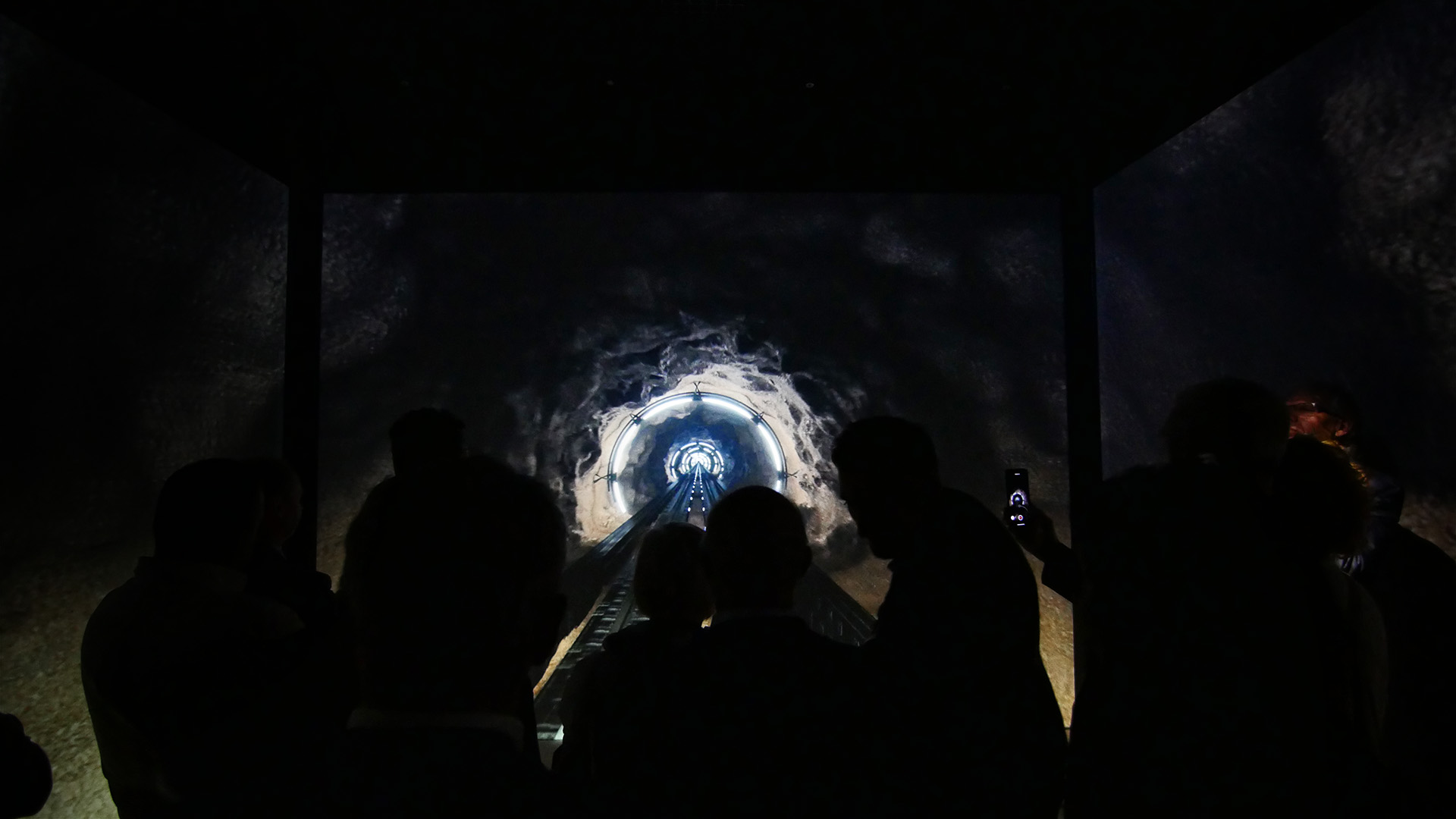 Poetically and graphically extreme, the values dear to Melinda come to life in a myriad of emotions to experience first hand.
How?
Thanks to stimulating and fascinating immersive storytelling.
With evocative and easily understandable images.
And finally with fantastic and almost magical settings that are capable of transporting the visitor to the heart of the mountain.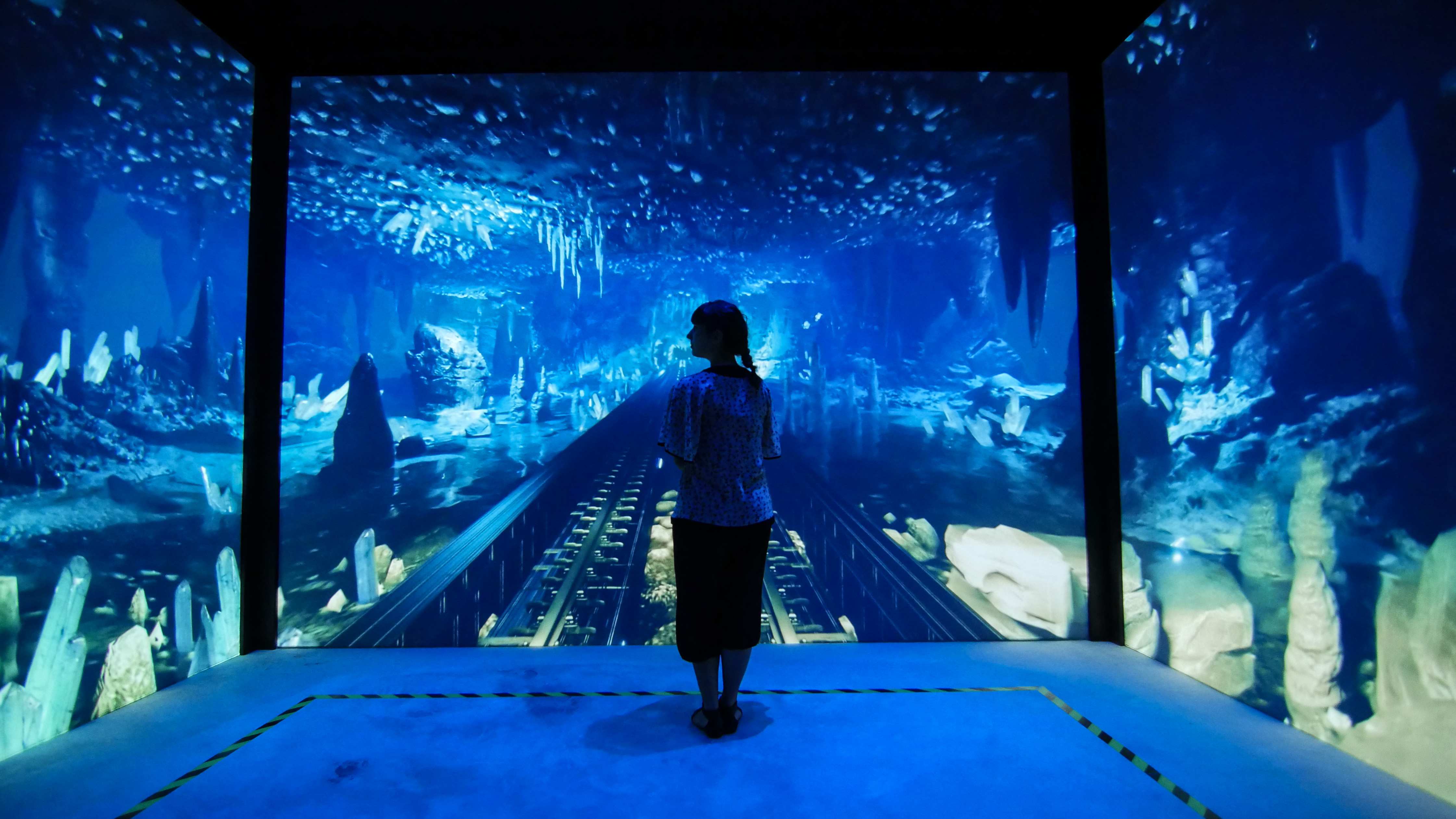 Hidden and non-invasive, the technology in the Melinda Golden Theater is a foundational component. A positioning designed to retract allows the three small projectors to be invisible to the visitor. At the same time, an integrated lighting system amplifies the immersive experience, "augmenting" the projected visual contents.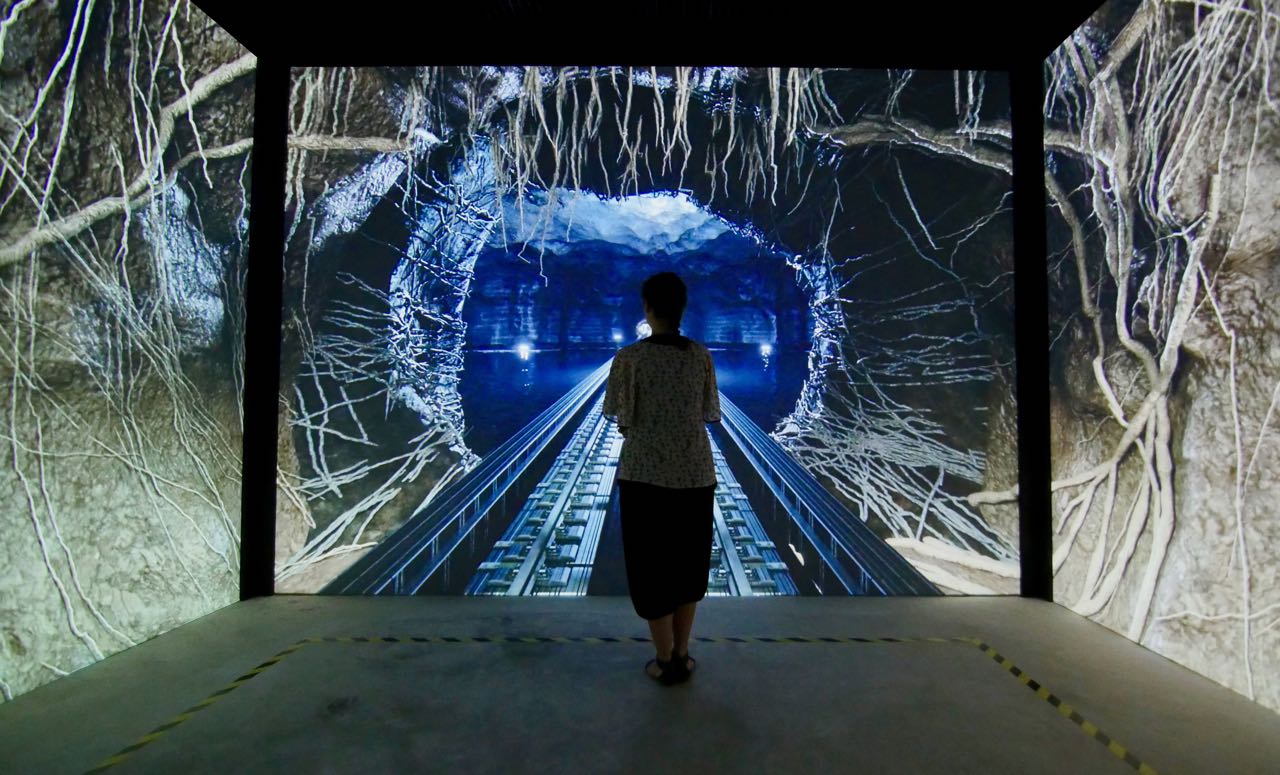 In addition to the digital content and the design of the structure (produced in collaboration with Nitida Immagine), our team has produced the communication material to illustrate at 360° everything about the Melinda Golden Theater. From a promotional video to a series of pills for social networks and ending with a video-story that traces the most important and exciting moments of the project. From the conception of the creative concept to its development to the grand opening to the public…