LIVE MAPPING MEETING
Interactive video mapping live for the annual OVS's sales meeting
Cliente:

Gruppo Coin S.p.a.

Evento:

OVS Sales meeting - 2014

Tecnologia:

Live Interactive Video Mapping

Location:

Gran Teatro Geox - Padova
The official OVS sales meeting is an important appointment for internal corporate communications. For this event, we created a live interactive video mapping show that served as a backdrop to the speech from the General Manager of the Coin group, Francesco Sama.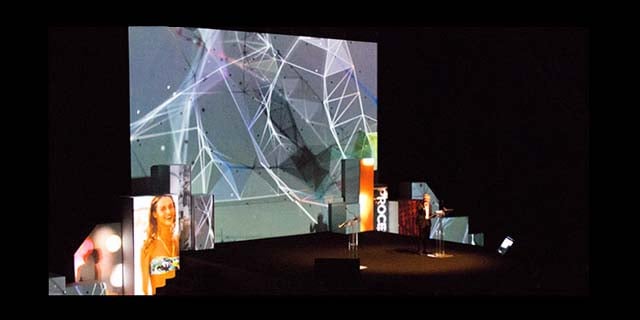 The live interactive video mapping projection was specifically created for the meeting and installed on the central stage of the theater.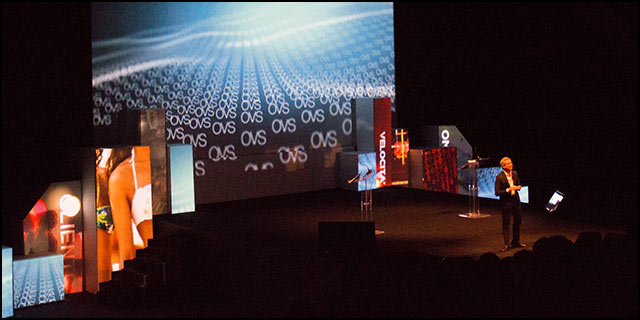 The projection was thought out and realized in 2 parts: the first was a video dedicated to the future retail provisions of OVS, and the second a presentation of the principal values of the brand accompanied by live emotional and interactive graphics.