PADOVA SPACE NIGHT: DINNER IN THE SPACE
Padova Space Night: an immersive show that transforms a gala dinner into a cruise in outer space
Cliente:

Promex

Evento:

Padova Space Night

Tecnologia:

Video Mapping

Location:

Padova Fiere - Padova
Padova Space Week is one of the biggest events dedicated to outer space. For an entire week, Padova will be transformed into the gravitational center of the space-themed debate and campaign.
The heart of this series of events dedicated to the celebration of Paduan and Venetian excellence and their contribution to aerospace research: the Padova Space Night.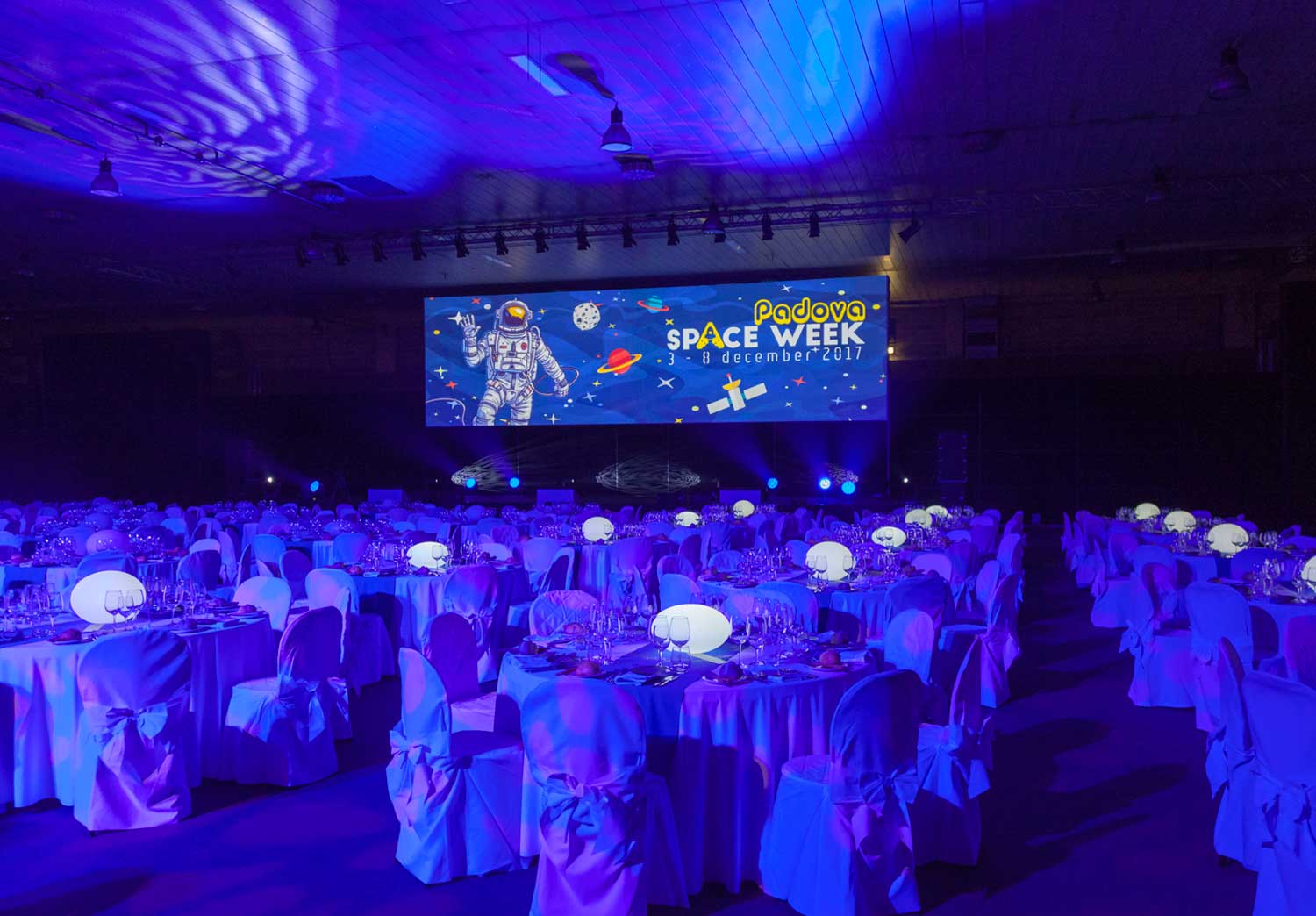 A gala evening with a stellar dinner and a breathtaking immersive show, strongly desired by Promex (Special Agency of the Chamber of Commerce of Padova) that oversaw the event.
Alongside the promoters of the ambitious project are the University of Padua, the patronage of the Italian Space Agency and ESA – European Space Agency.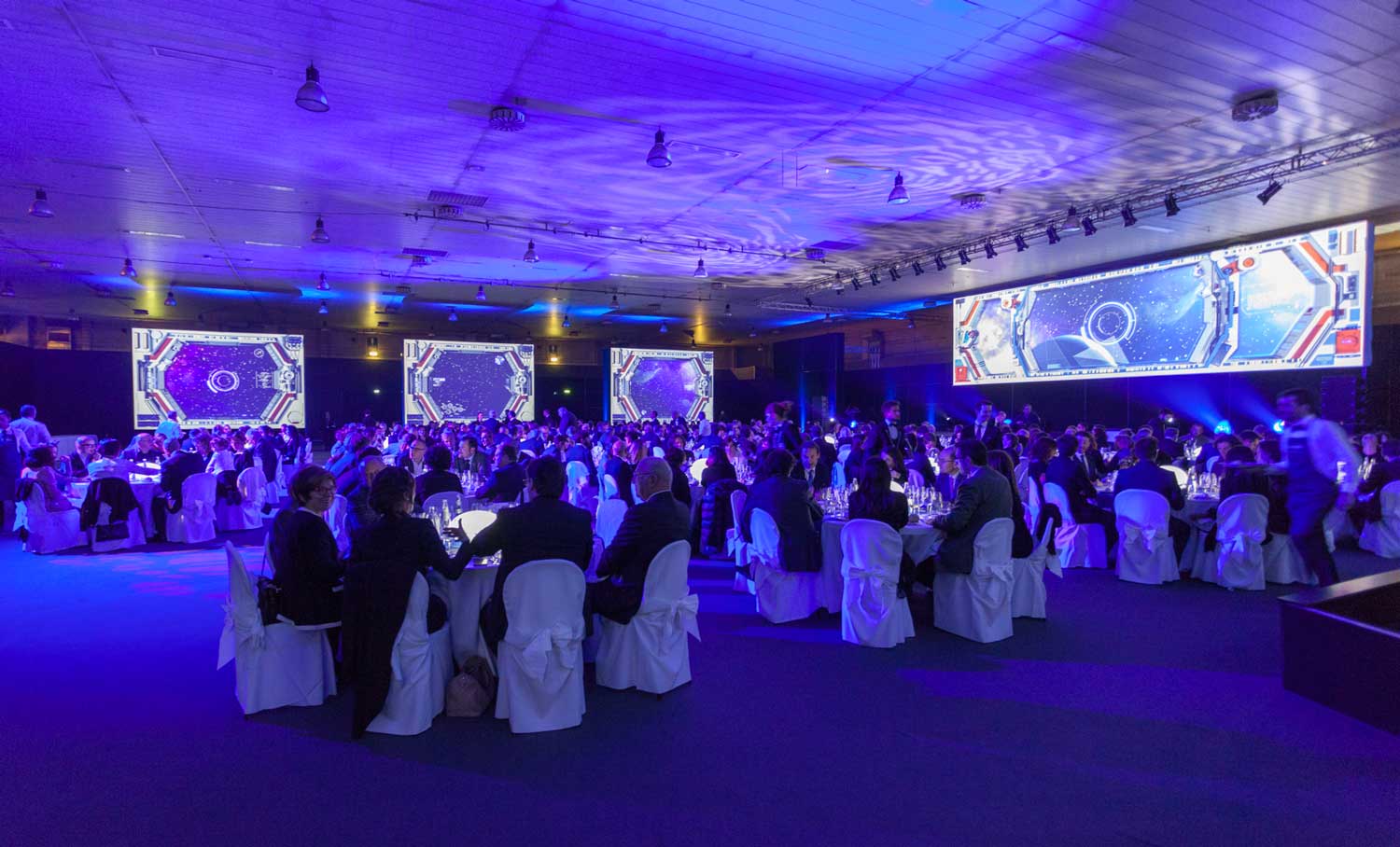 A moment for the appraisal and development of research and the territory, Padova Space Night hosted Franco Malerba, the first Italian astronaut to go in space. At his side 30 international delegates, the exceptional presenter Moreno Morello and over 400 invited guests at the gala dinner.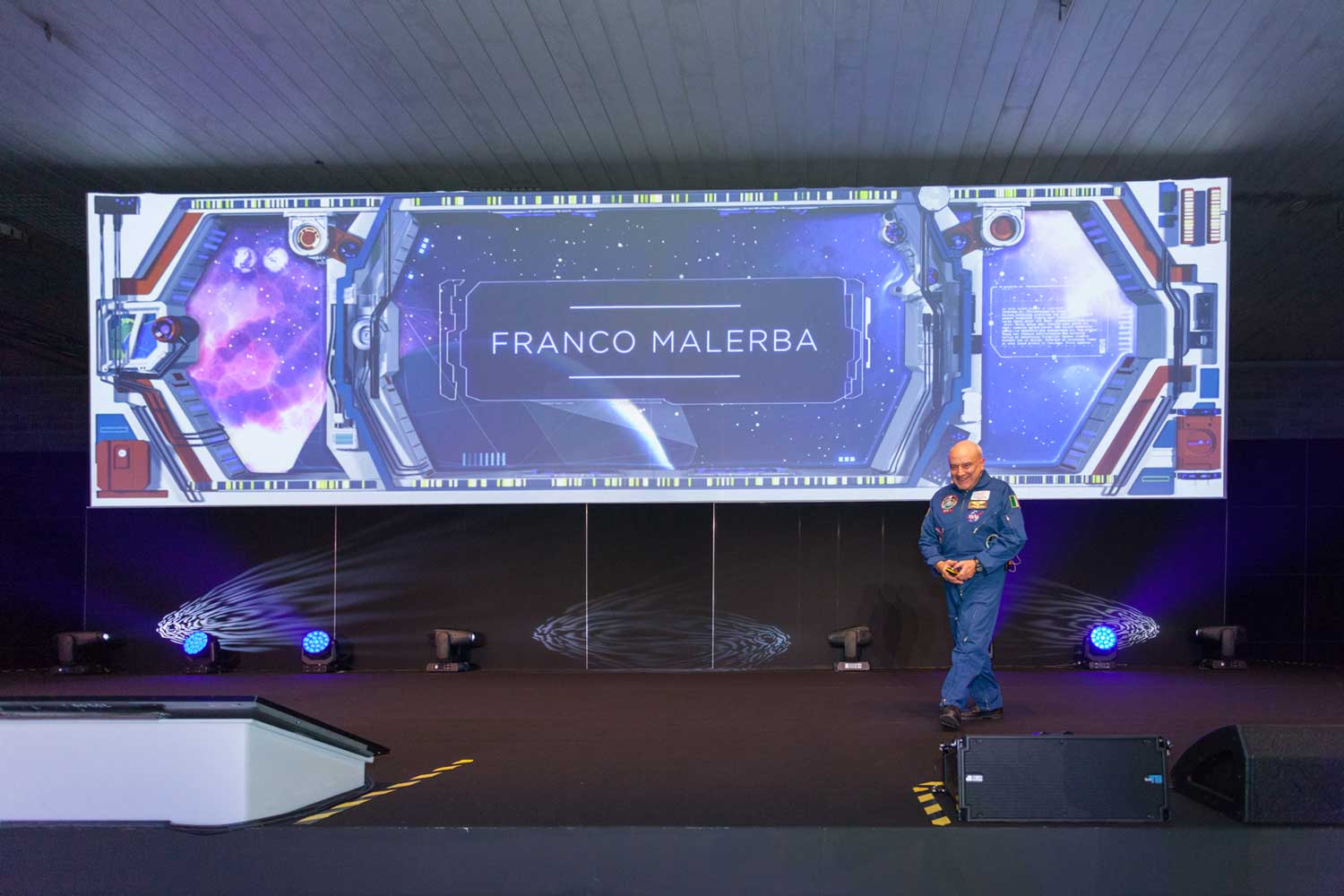 A gala dinner that our team had transformed into a space cruise, thanks to an immersive show with a spectacularly high impact.
A journey to discover the universe recreated thanks to a multi-projection on three sides and the audiovisual content that blend in NASA video with space-themed motion graphics. Audiovisual content that conceals a big surprise: Paolo Nespoli's video message from the International Space Station.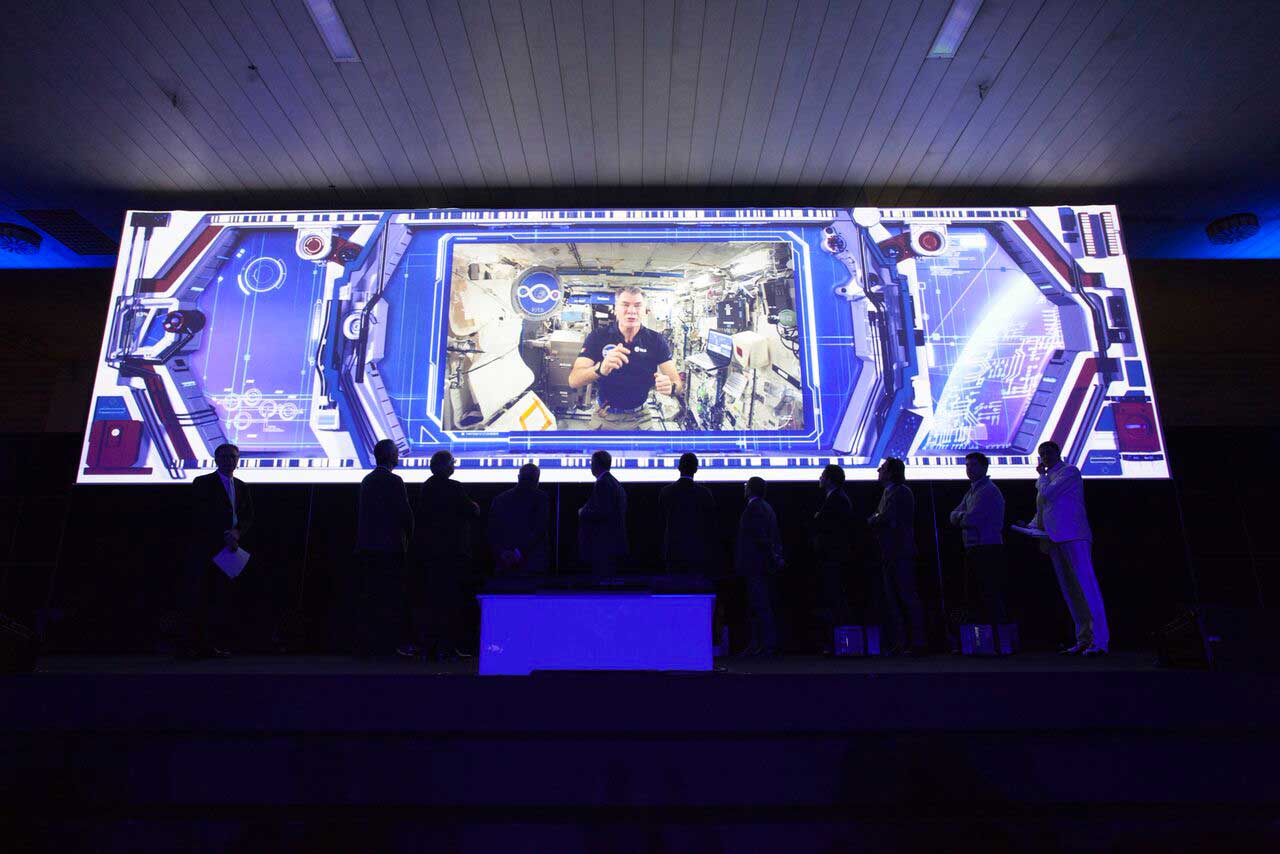 A special thanks goes out to the entire Promex team who, with great professionalism and enthusiasm, gave life to a fantastic event that we collaborated on with extreme pleasure.
An event (Padova Space Night) and a series of high-level events (Padua Space Week) that have managed to transmit to all the participants the mysterious charm of the universe and the thrills and emotions of a journey into space!