AN ANNIVERSARY WITH MONUMENTAL MAPPING
The prestigious Antolini marble thrill and excite thanks to immersive storytelling
Cliente:

Antolini Marmi

Evento:

Cinema on ice by Antolini - Anniversary 60 years of the company

Tecnologia:

Monumental Video Mapping

Location:

Teatro Romano - Verona
At the splendid location of Teatro Romano in Verona, the unforgettable show Cinema on Ice by Antolini took place for the company's 60th anniversary, a historic manufacturer of luxury marble based in Cavaion Veronese.
For the occasion, we had realized a monumental video mapping that was able to give life to the beautiful natural nuances of marble, which the company is admired and known for from all over the world.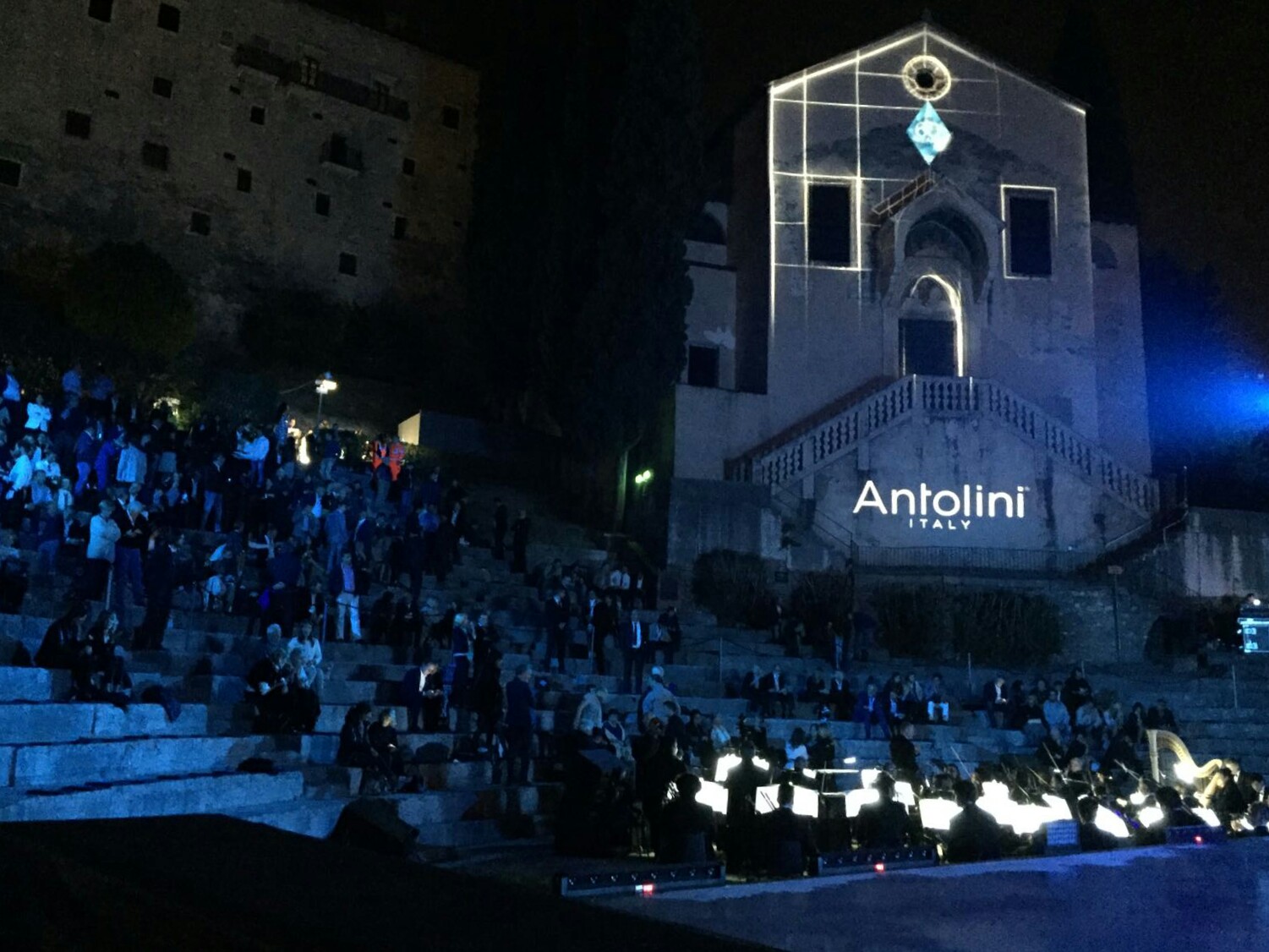 Light effects, a live orchestra and the Opera on Ice show enchanted the spectators while, on the other side, the candid facade of the church of Santi Siro and Libera was transformed into a visual illustration of the prestigious Antolini collections.
In this magical location, dating back to antiquity up to the staging of spectacular events, our video mapping had helped immerse the guests in the universe of Antolini, retracing the company's history and looking forward to the future.