STORTYELLING WITH AUGMENTED REALITY
The Augmented Reality Experience tells the new Blauer Helmets
Cliente:

Blauer Helmets

Evento:

EICMA 2012

Tecnologia:

Interactive Videowall & Augmented Reality

Location:

Milano Fiera - Milan
EICMA (Esposizione Internazionale Ciclo Motociclo e Accessori), an international motorcycle and accessories exhibition is an unforgettable event for discovering the latest in the world of cycling.
This year for Blauer Helmets (the new line of helmets provided by FGF Industry SpA and distributed through a selection of top stores specializing in the motorcycle and fashion industry) we made ourselves known at the international exhibition by creating one of the largest installations of augmented reality (probably the only) throughout the event.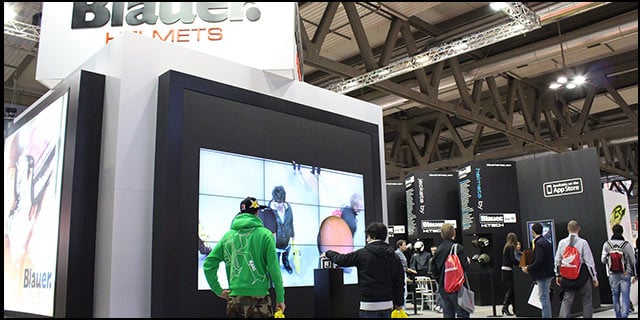 The staff of Blauer Helmets gave us this great opportunity. They realized our technology and team were an important ally for their business and their marketing and communication strategies. The installation concept revolves around the desire to create something simple yet of high impact and entertainment, which could attract a crowd and leave the audience with something it would easily remember.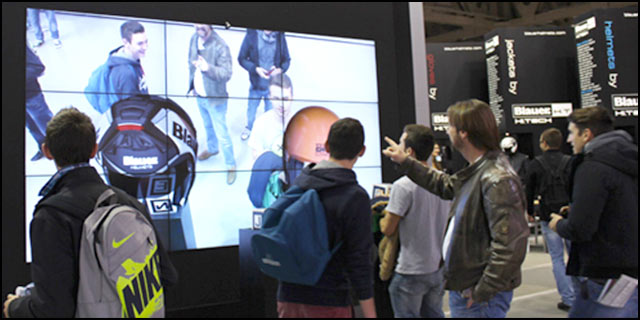 Using two interactive cubes and a videowall, we were able to create a magical interactive experience. By moving one of the cubes, in fact, the people could see themselves in the videowall holding one of the new Blauer helmets in their hands.