IMMERSIVE ROOM
An Immersive Room where design and projection work together to present the best of the Made in Italy
Cliente:

100% Made in Venice (Venezia Opportunità)

Evento:

London Design Week

Tecnologia:

360° Immersive Video Mapping

Location:

London
For London Design Week (2014 edition) we developed a video mapping show (a unique immersive mapping projection) where Italian interior design, in particular, Made In Venice became the main theme and played a prominent role.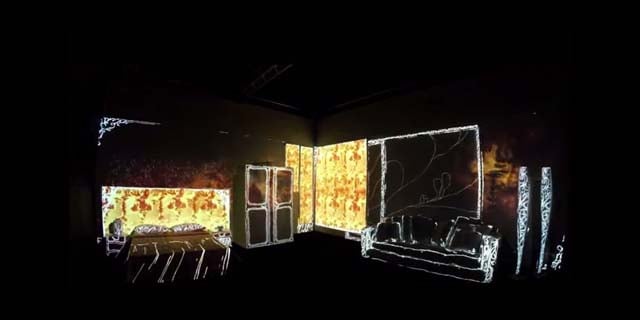 We prepared the location and a simulation in an immersive room. We completely colored it in white, identical to all the furniture that was designed for the occasion. Then we illustrated the routine of a typical day: a projection was carried out all over the white walls and furniture, transforming them into characters of a unique story.
Our installation was available to the public during the entire event, illustrating a variety of Italian products of the most important interior design brands, describing their history and values via an exhibition of the everyday routine.
We had the pleasure of meeting several notable guests. Our creative team would like to thank Philip Stark for his considerations and appreciation.