PLAY WITH MAPPING
An interactive brand experience for the launch of the new Nissan Leaf
Cliente:

Nissan

Evento:

Nissan LEAF Launch

Tecnologia:

Interactive Video Mapping

Location:

Hotel NH, Palazzo Moscova – Milan
For the debut of the new Nissan LEAF, 100% electric car with zero emissions, in the Italian market (in association with Milan's presence in the UEFA Champions League final), Nissan called upon us to make their new launch event even more spectacular and dynamic.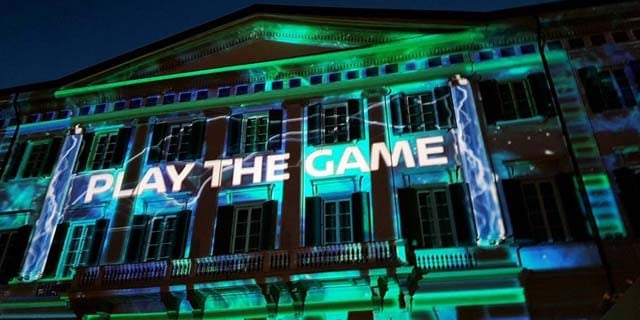 At the shout "#GetMilanoExcited: Is football your passion? Then transform it into energy and show us you're the real top scorers!", we realized an interactive mapping projection on the facade of the Hotel NH Palazzo Moscova in Milan, entertaining curious bystanders while they discovered the green features of Nissan LEAF.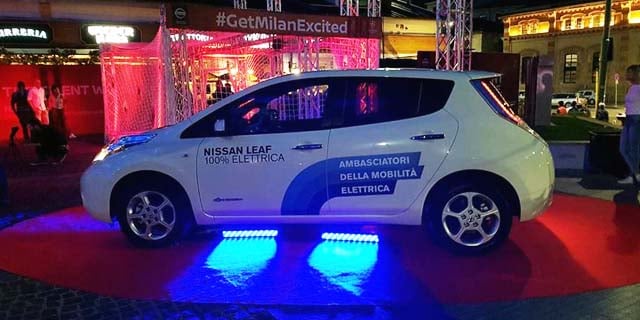 The aspiring "goal scorers" who participated in the event came onto the field one by one in search of the perfect goal.
Through a movement sensor system, each kick was rated and given a score that was then projected in real time directly on Palazzo Moscova's façade. Each score became a part of our video mapping projection which revealed more information and details on the latest arrival in the Nissan family.
Let the challenge begin!